Lone Star College-CyFair's weekly programs this April include discussions on the Old West, politics, social media, genealogy and birds.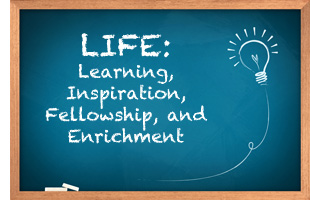 The Learning, Inspiration, Fellowship, and Enrichment (L.I.F.E.) programs are free and held Wednesdays from 10 a.m. to 11 a.m. in the library (Room 131 unless otherwise noted) at 9191 Barker Cypress.
April 1 — Tumbleweeds, Coyotes, and Outlaws: Storytelling from the Old West
Writer Gordon Rottman discusses the western novel, the origins and evolution of this original American literary genre.
April 8 —  Discourse, Politics, and the Use of Politically Correct Speech
Philosophy Professor and Think Factory guru Mark Thorsby dissects "political correctness" and how it can hijack true civil discourse.
April 15 — Getting Social
We've all heard of Facebook, Twitter and YouTube, but what about Vine, SnapChat and Tumblr? Librarian Tracy Williams takes us on a whirlwind tour of today's social networking sites
April 22 — Ellis Island to Galveston Island: Genealogy Immigration Records
Let's delve into genealogy and immigration records with Mick Stafford. We will get a report on Mick's DNA ancestry, also.
April 29 — It's Springtime and the Birding is Easy
Jeff Mohamed talks about spring migration and about bird nesting and breeding activity in our area.
Call the library at 281.290.3214 for L.I.F.E. program information or go online to LoneStar.edu.