Children can enjoy the magic of numbers and geometry with the "Discover the Power of Numbers" program this October at Lone Star College-CyFair.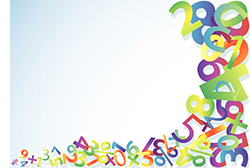 Two sessions will be held from 6:30 p.m. – 7:30 p.m. Tuesdays Oct. 20 and Oct. 27 in the Kids' Corner in the library at 9191 Barker Cypress.
The math programs, designed for pre-kindergarten through second-grade students, will have different activities and themes.
Parents must be present at the sessions, which are limited to 35 participants, and all are asked to arrive an hour in advance to receive a session ticket.
Email Sharon.K.Stefan@LoneStar.edu or call 281.290.3211 for information.