Lone Star College-CyFair has now tripled in size as another milestone was reached this month with 21,636 students registered for the fall semester.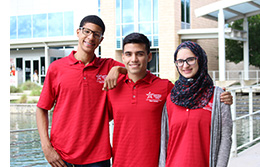 "We are excited to kick off the semester with a record-breaking enrollment," said LSC-CyFair President Dr. Seelpa Keshvala. "The collaborative efforts of employees throughout our campuses demonstrates our commitment to help more than 21,000 students on their path to academic success."
As part of LSC-CyFair's promise to respond to community needs, the LSC-Cypress Center opened in 2013 with a focus on workforce programs, such as Drafting, Engineering Technology, Geographic Information Systems, Machining and Welding. The 83,000-square-foot facility with 13,500-square-feet for workforce labs is located near the I-10 corridor, which has a high concentration of manufacturing companies.  
And to further help address student growth and area needs for trained employees, a new workforce center of excellence is planned to open summer 2017. The Westway Park Technology Center, an approximately 130,000-square-feet, three-story office building off Beltway 8, will support multiple programs within Computer Information Technology (CIT) department, such as CISCO Networking Academy, Computer Programming, Cybersercurity and Forensics.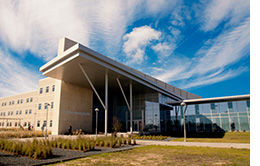 "LSC-CyFair provides access and affordability – the fundamental hallmarks of all community colleges – but it's our committed team of faculty, staff, and administration who work every day to ensure student success," said Dr. Keshvala.
LSC-CyFair supports an exciting learning environment that brings together state-of-the-art technology and active, collaborative learning. Offering a superb educational experience at a lower price than area universities, students learn from world-class faculty and in smaller classes.
With LSC-CyFair's flexible scheduling - including day, night, weekend and online classes – it's not too late to register. Late Start classes are still available.
Register today at LSC-CyFair at 9191 Barker Cypress, LSC-Cypress Center at 19710 Clay Road or LSC-Fairbanks Center at 14955 Northwest Freeway. For information, go to LoneStar.edu.