Learn how to use a business degree in the healthcare field with Melissa Long-Quave, Assistant Director of Business Operations and Admissions at Texas Children's Hospital, who will share her experience at the next Speaking of Business Series talk set Oct. 12 at Lone Star College-CyFair.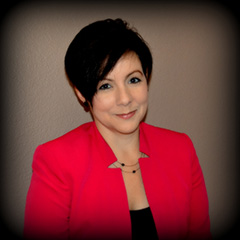 "If you are looking to enhance your career in business, healthcare provides opportunities in project management, process improvement, financial analysis, technology, and other areas of business emphasis," said Ellen Junious, LSC-CyFair business professor and series coordinator. "Job growth in the healthcare industry is expected to continue for the next 10 years, according to recent labor market data. When it comes to healthcare, Houston is leading the way toward innovation and making a difference in the lives of many people."
Join Long-Quave, who has more than 25 years of experience in the healthcare, insurance, and office management, as she shares how pursuing a degree in business was the right choice to help her excel in the healthcare industry. Her professional experience, having worked for Aetna Healthcare prior to joining Texas Children's Hospital in 2001, includes financial analysis, system support, process improvement, hospital administration, patient access, employee engagement, and project management.   
Light refreshments will be served at this event held from 1 p.m. – 2:30 p.m. in the Conference Center at 9191 Barker Cypress; however, space is limited.
 The free Speaking of Business Series is designed to enhance the personal and professional development of future business and community leaders.
Sponsoring this series is LSC-CyFair's Business and Communication Studies Division. For information, contact Junious, at 281.290.3511.