Lone Star College Cy-Fair's Center for Civic Engagement (CCE) will host "What's That Up in the Sky? A Panel Discussion on Drones" Nov. 15.
Unmanned Ariel Vehicles (UAVs) are used in a variety of ways by everyone from private citizens to the U.S. military.  This panel discussion seeks to explore the multiple applications and implications of this technology.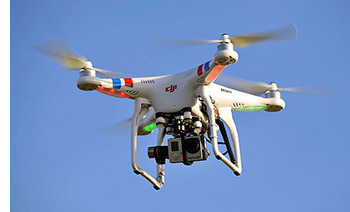 Panelists include Emily Berman, University of Houston Law Center; Buck Buchanan, Center for Geosciences at LSC-CyFair; Brandon Lee, Arch Ariel and Jeff Riff, Federal Aviation Administration.
This panel discussion will be held from 4 p.m. – 6 p.m. in the Conference Center on the LSC-CyFair campus at 9191 Barker Cypress. 
One of the CCE's goals is to get people thinking about actions they can take to address challenges in their immediate community and the broader society.
For event information, contact John Duerk, CCE coordinator at LSC-CyFair via phone at 281.290.3580 or email John.A.Duerk@LoneStar.edu.