Lone Star College-CyFair faculty and students will implement effective metacognitive strategies to enhance the teaching and learning process after attending author, Dr. Saundra Yancey McGuire's recent metacognition and motivation presentations.
A retired Assistant Vice Chancellor and Professor of Chemistry at Louisiana State University and Director Emerita of the Center for Academic Success, McGuire presented three sessions at the campus in November sharing concepts from her book, Teach Students How to Learn: Strategies You Can Incorporate Into Any Course to Improve Student Metacognition, Study Skills, and Motivation.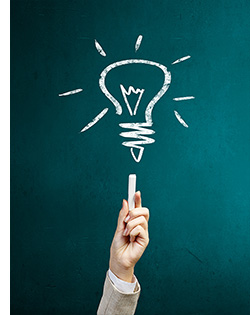 Dr. McGuire refers to metacognition as thinking about your thinking, which includes being consciously aware of your ability as a problem solver, monitoring your mental processing, accurately judging your level of learning and knowing what you know and don't know.
"The information was extremely helpful for both students and faculty," said Stephanie Moss, Teaching and Learning Center (TLC) Director. "Participants took away strategies that were easy to implement and apply in their studies or varied educational settings."
"Learning is a process that can be mastered by all students, regardless of past experience," said Dr. McGuire.
There are specific strategies for students that, when implemented consistently, will lead to academic success, she said. In addition, when students concentrate on learning instead of grades and practice teaching the information they are learning, they will master course content and concepts.
Dr. McGuire believes that all students can be successful and shares that it is the responsibility of the faculty to teach students effective learning strategies. 
"Teaching students how to learn results in a much more successful learning experience for students and a much more satisfying teaching experience for faculty," she said.
LSC-CyFair business student James Tittle was among the 300 plus students who attended Dr. McGuire's presentation. He said he knows some of the strategies shared work.
"I was actually on academic suspension, came back and now I'm a 4.0 student,"
he said. "I implemented things she mentioned on my own - the way you read something, study something, preview things and the way to remember information. I also use the Academic Success Center and study groups."
"I was excited to see the excitement and hope that many students expressed after hearing Dr. McGuire speak," said Shamim Arastu, Associate Professor of Education and TLC Faculty Fellow. When she shared evidence that proves the effectiveness of the strategies, students were motivated, eager, and felt empowered to make changes in their study habits."
This spring, LSC-CyFair's Teaching and Learning Center will implement several training sessions, a book study, and a metacognition cohort for faculty who would like to learn more about the proven metacognitive strategies or desire to implement them in their courses.
For information on upcoming metacognition training, email Stephanie.R.Moss@LoneStar.edu.