Registering early literally paid off for Noor Malik, a future educator, having won the grand prize of free tuition for the spring semester in Lone Star College-CyFair's "Finish What You Started" December campaign.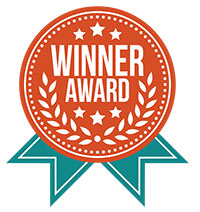 "This tuition prize has brought me more inspiration to succeed in college," said Malik who registers early to get her schedule organized and payment plan covered ahead of time. "It will motivate me to work harder than I have before."
Malik is pursuing a teaching career to help others succeed in their academic, creative and social skills. She plans to transfer to the University of Houston Downtown in Fall 2017 to pursue her bachelor's, and eventually her master's degree in Fine Arts in order to become an arts professor.
"Since I had been taught those skills throughout my youth, I believe that returning that favor to others would strengthen the use of how education is taught and shared," she said.
Dean of Student Services Ashlie Resendez said the two-week campaign before the holiday break was an outreach effort to encourage early registration to avoid long lines and to see advisors or make payments, before heavy registration periods in January.
"Registering and paying early is a great way to ensure that you have the classes you want for the spring semester, not to mention it reduces stress and anxiety," said Resendez.
Students who registered for spring semester classes between Nov. 14 and Dec. 2 were entered to win free tuition or bookstore certificates.
Students who registered for spring semester classes between Nov. 14 and Dec. 2 were entered to win free tuition and bookstore certificates. Other winners were Andrew Garza, Abraham Hernandez, Katharyn Snodgrass and Cesar Ventura.
LSC-CyFair offers a variety of flexible spring semester class options, such as Learning Communities and Learning Network themed courses as well as weekend and evening. Spring semester classes begin Jan. 17.
Visit with an advisor today at one of three LSC-CyFair locations, the Center for Academic and Student Affairs building at 9191 Barker Cypress, LSC-Fairbanks Center at 14955 Northwest Freeway or LSC-Cypress Center at 19710 Clay Road.

For information on courses or to register online, visit LoneStar.edu/registration.