Don't miss a life-changing presentation "Managing Stress: Practical Ways to Speed Through Stress in 15 Seconds" set March 28 at Lone Star College-CyFair.
If not managed effectively, stress will negatively affect one's health, performance at work, and relationships. In fact, many employers experience a rise in healthcare costs and decrease in productivity due to stress in the workplace.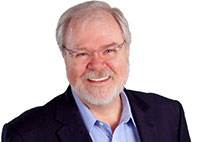 "If you're wondering how to manage your stress in a way that helps you get through life's challenges with more ease and gain control of your future, Dr. Rob Pennington's can help," said Ellen Junious, LSC-CyFair business professor and series coordinator. "Join us for this award-winning author and speaker as he shares how he turned his worst experiences into his best opportunities with five practical steps for managing through stress more effectively."
Light refreshments will be served at this Speaking of Business Series event held from 6 p.m. – 7:30 p.m. in the Conference Center at 9191 Barker Cypress; however, space is limited.
The free Speaking of Business Series is designed to enhance the personal and professional development of future business and community leaders.
Sponsoring this series is LSC-CyFair's Business and Communication Studies Division. For information, contact Junious, at 281.290.3511.