Join award-winning author Dagoberto Gilb at this spring's lively and informative Open Dialogue 2017 event covering issues of identity, immigration, religion and tolerance set March 28 at Lone Star College-CyFair.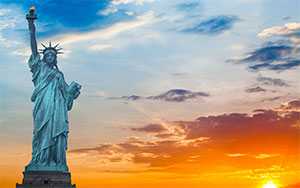 Open Dialogue 2017, titled "This Land is Your Land: Identity, Immigration, Religion, and Tolerance," is another opportunity to engage the college and community in an issue of significance, said Roberta Short, committee chair.
"Open Dialogue is an annual event committed to allowing for the expression of views and ideas that are necessary, but are often not commonly discussed outside of the academic environment," she said. "The point is to expose attendees to thoughts and ideas that are intellectually invigorating, but sometimes controversial as well.
"When students were polled this fall, they overwhelmingly brought forward concerns about tolerance in all areas, and in particular, with regard to immigration and religious difference," said Short. "We are fortunate to be able to bring Dagoberto Gilb to our campus to help address these issues, first with students, faculty and staff and then with community members."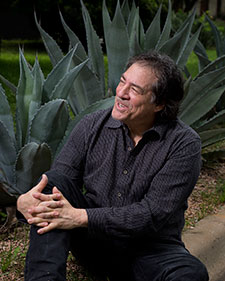 Gilb's love of books began in college. He graduated with a double major in philosophy and religious studies from the University of California, but had trouble entering the job market. He found work in construction and became a skilled, union, high-rise carpenter for nearly two decades, during which time he journaled his experiences in spiral notebooks.
Having authored several books, Gilb is now the executive director of Centro Victoria, a center for Mexican American literature and culture at the University of Houston-Victoria. He is also founding editor of the literary magazine Huizache and his fiction and non-fiction work has appeared in regional and national magazines, such as The New Yorker, Harper's and Texas Monthly.
Gilb will read from his work at 7 p.m. in the Main Stage Theatre located in the Center for the Arts building at 9191 Barker Cypress. Following the reading, the audience is welcome to participate in a Q&A. Books will be available for sale and signing.
In addition to this free community event, the day will begin at 10 a.m. with Gilb and roundtable and interdisciplinary panel discussion with faculty and students.
For event information, email Roberta.H.Short@LoneStar.edu or go to LoneStar.edu/cyfair.