Lone Star College-CyFair's Center for Civic Engagement is hosting two documentary screenings and discussions addressing the effects of climate change.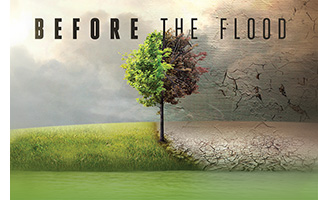 Looking for ways to prevent further negative effects of climate change, "Before the Flood" will be shown Monday, April 17. Leonardo DiCaprio travels around five continents interviewing members of the scientific community, activists, local residents, policy makers, and world leaders to better understand and find concrete solutions to this environmental issue. The STEM committee is co-hosting the screening of this film.
Showing the human effects of climate change, the Academy-awards nominated documentary "Sun Come Up" will be shown Thursday, April 20. The film follows the relocation of the Carteret Islanders. They are some of the world's first climate change refugees and live in the remote islands being affected by rising Pacific Ocean water.
The community is welcome to join the documentary films and discussions at 7 p.m. in the Center for Academic and Student Affairs (CASA) room 110 on the LSC-CyFair campus at 9191 Barker Cypress.
For information, contact Professor Aurora Lugo via phone at 281.290.3573 or email Aurora.Lugo@LoneStar.edu.