Don't miss Suzanne Shield-Polk's Jurassic Vessels exhibition on display June 22 – July 20 in the Bosque Gallery at Lone Star College-CyFair.
"I was making art from the moment I could hold a crayon, quickly moving on to the modeling media, fluidly addressing abstraction and realism as the concept dictated," Shield-Polk said. "An early childhood body of sculptural forms was a series of dinosaur figures … wrought in plasticine modeling clay."
This summer exhibition showcases her work in ceramics, photographic work, mixed media and encaustic wax on clay and board.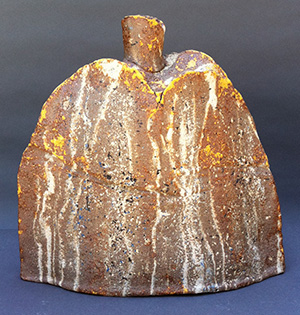 "My forms are by nature, vessels, whether they are sculptural or functional; this is because the most effective way to work in 3-d with clay is to create hollow forms," she said.
Her work addresses the common elements of the human condition in the struggle toward personal goals and needs, such as self-fulfillment, enlightenment, freedom and peaceful existence, with this summer exhibition.
"Ultimately, the artist cannot always dictate what the viewer sees in their work," said Shield-Polk. "It is the viewer's privilege and responsibility to conjure their own personal meaning in their response to an artist's work."
Stop by the June 22 reception between 5 p.m. and 7 p.m. to meet Shield-Polk, discuss the exhibition and learn more about her technique in "experimentally pushing art media to their limits."
The Bosque Gallery is located in the Center for the Arts building on the Barker Cypress campus at 9191 Barker Cypress.
For gallery hours and information, go to LoneStar.edu/bosquegallery or call 281.290.5273.