Learn to minimize risk exposure and increase the level of protection against potential issues to secure your future in the Oct. 10 business speaker presentation at Lone Star College-CyFair.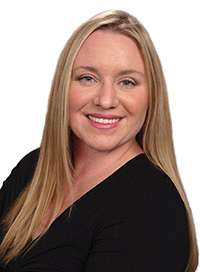 The college's next Speaking of Business Series features Ashley Kekaualua, who has served as a judge in four collegiate sales competitions, and her presentation on "Insuring Your Today for a Secure Tomorrow."
Join Kekaualua, a sales director at Iscentia with more than a decade of expertise in the insurance industry, in a discussion about the importance of controlling the controllables, while understanding the uncontrollables.
"Participants will walk away with an awareness of the specific areas to build on when setting goals and making plans for the future, so they can better handle the things that are beyond control," said Ellen Junious, LSC-CyFair business professor and series coordinator.
Light refreshments will be served at this event held from 1 p.m. – 2:30 p.m. in the Conference Center at 9191 Barker Cypress; however, space is limited.
The free Speaking of Business Series is designed to enhance the personal and professional development of future business and community leaders.
Sponsoring this series is LSC-CyFair's Business and Communication Studies Division. For information, contact Junious, at 281.290.3511.