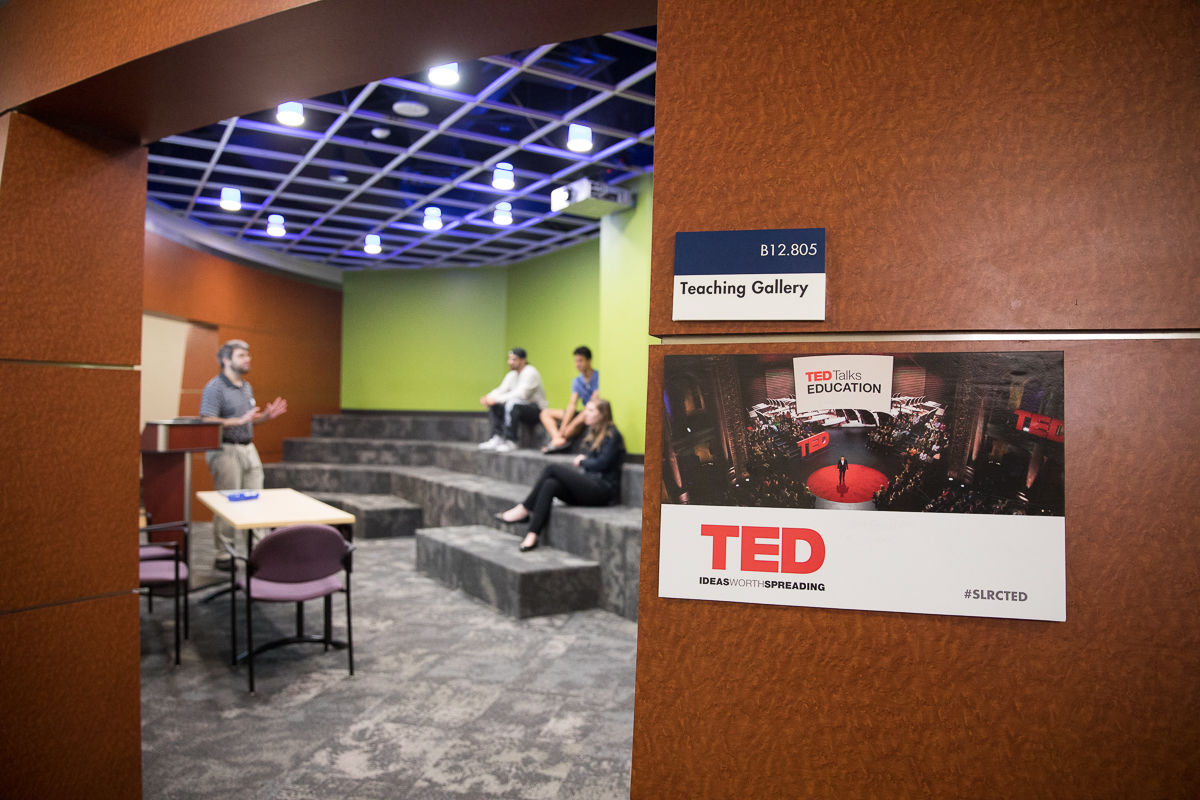 HOUSTON – The Student Learning Resource Center (SLRC) at LSC-University Park is holding an on-going series for students, faculty, staff and the community to watch and discuss TED Talks.
During the fall semester, the SLRC has hosted discussions around several TED Talks, including "Can prejudice ever be a good thing?," moderated by Jermaine Johnson and "How to have better political conversations," moderated by Kristi Musgrove.
"Our goal is to provide a space for students, faculty and staff to come together and have conversations with peers," said SLRC manager Stephanie De Leon. "We try to pick topics that are relevant, thought-provoking and will encourage discussion. In past semesters, we covered topics like body language, confidence and the criminal justice system."
TED is a nonprofit devoted to spreading ideas, usually in the form of short, powerful talks. Each TED Talk discussion at LSC-University Park is led by a knowledgeable faculty or staff moderator and covers a variety of topics, giving participants an opportunity to engage with ideas and each other.
The next TED Talk screening is "Social media that drives real change" and is scheduled for Tuesday, Nov. 14 in the SLRC Teaching Gallery. The SLRC will continue the series that is open to the public into the spring semester.
LSC-University Park's SLRC provides students and the community with a high-tech, digital library, academic coaching and assistive technology. For more information about TED Talks or the SLRC, visit www.LoneStar.edu/SLRC or call the SLRC main line at 281.401.5310.
For more information:
UPCollegeRelations@LoneStar.edu