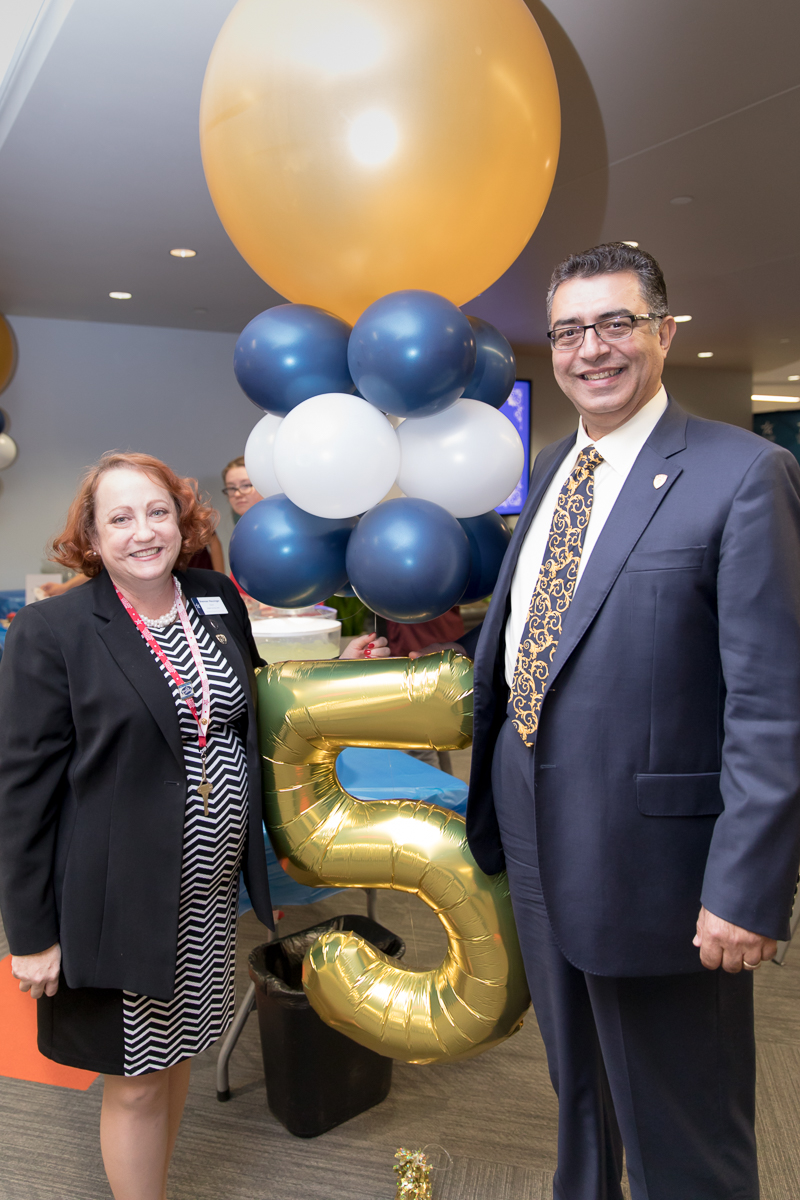 HOUSTON – LSC-University Park celebrated five years of serving students and the community by hosting a celebratory breakfast Wednesday, Dec. 6. Founding members as well as current faculty and staff honored the college's past, present and future.
LSC-University Park was dedicated to the community Dec. 6, 2012. The City of Houston and former Mayor Annise D. Parker proclaimed Dec. 6 to be LSC-University Park Day throughout Houston.
The campus has experienced continuous growth from 5,500 credit students in 2012 to more than 13,000 students enrolled in the fall 2017 semester. The anniversary event recognized how far the college has come in the last five years, but also served to reinvigorate its student-focused mission and prepare the entire college family for another five years of successful service.
"Our campus has reached many milestones, and we are going to continue to move further ahead," said LSC-University Park President Shah Ardalan. "I see LSC-University Park maturing even more as an organization. In five years, we aren't going to be known just as a model for innovation, but a model for student success."
Built on an open invitation-to-innovate (i2i), LSC-University Park was established as Lone Star College's sixth comprehensive college in December 2012. The campus was created by acquiring part of former Compaq Computer's world headquarters from Hewlett Packard.
Today, LSC-University Park is recognized nationally as a model for innovative colleges of the 21st century, and offers a wide variety of degrees and fast-track certifications that meet the needs of students and today's workforce.
The anniversary event was also a platform to announce the opening of the Lion Legacy website, LSC-University Park's digital archive. Lion Legacy is an ongoing campus project, documenting the history and memories of the LSC-University Park community. To view the digital archive, visit LoneStar.edu/UP-DigitalArchive.
The LSC-University Park Concert Choir concluded the event with a performance directed by Leah Dyer, adjunct music faculty member.
For more information:
UPCollegeRelations@LoneStar.edu