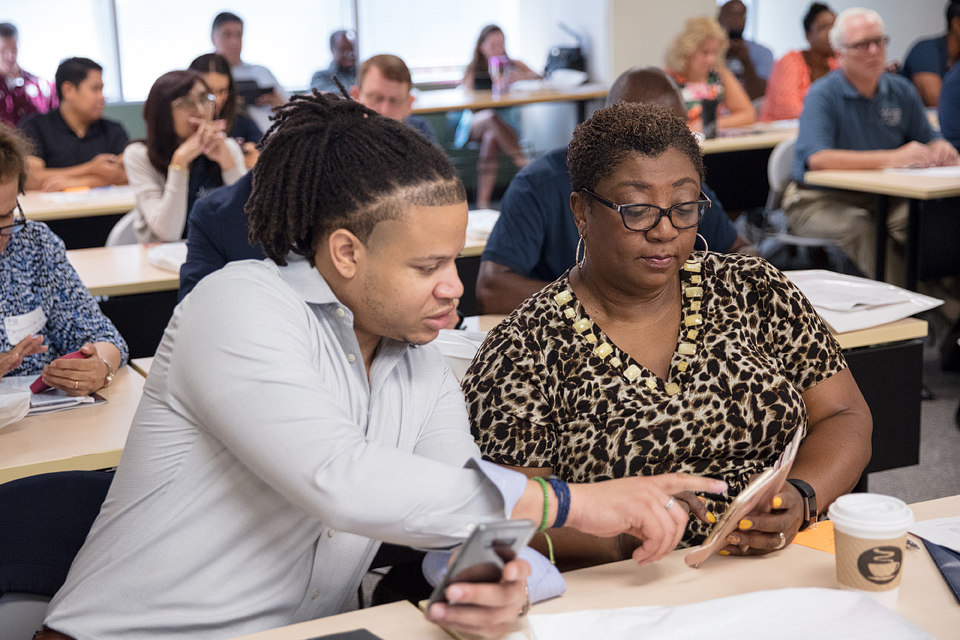 Lone Star College-University Park hosted its tenth Faculty Development Day Saturday, Feb. 10. The day brought 170 LSC-University Park faculty members together for breakout sessions on a range of topics.
"Faculty Development Day is an opportunity to network with your peers," said Dr. R. Mark Miles, director of professional development at LSC-University Park. "It is also an opportunity to enhance your teaching knowledge base which ultimately impacts student learning. Faculty who engage in professional development are better prepared to help our students succeed."
Department chairs created professional development sessions for each of their disciplines, which resulted in 24 sessions offered.
"Faculty Development Day has always been a beneficial experience to my classroom practice," said Joseph Butler, faculty member and evening and weekend manager for student success at LSC-University Park. "In the sessions, we are able to share our best practices and techniques with one another. All of our classrooms are better for it."
LSC-University Park's office of professional development organized the event. The office plans to schedule additional development sessions and events for faculty and staff throughout the spring and summer semesters.