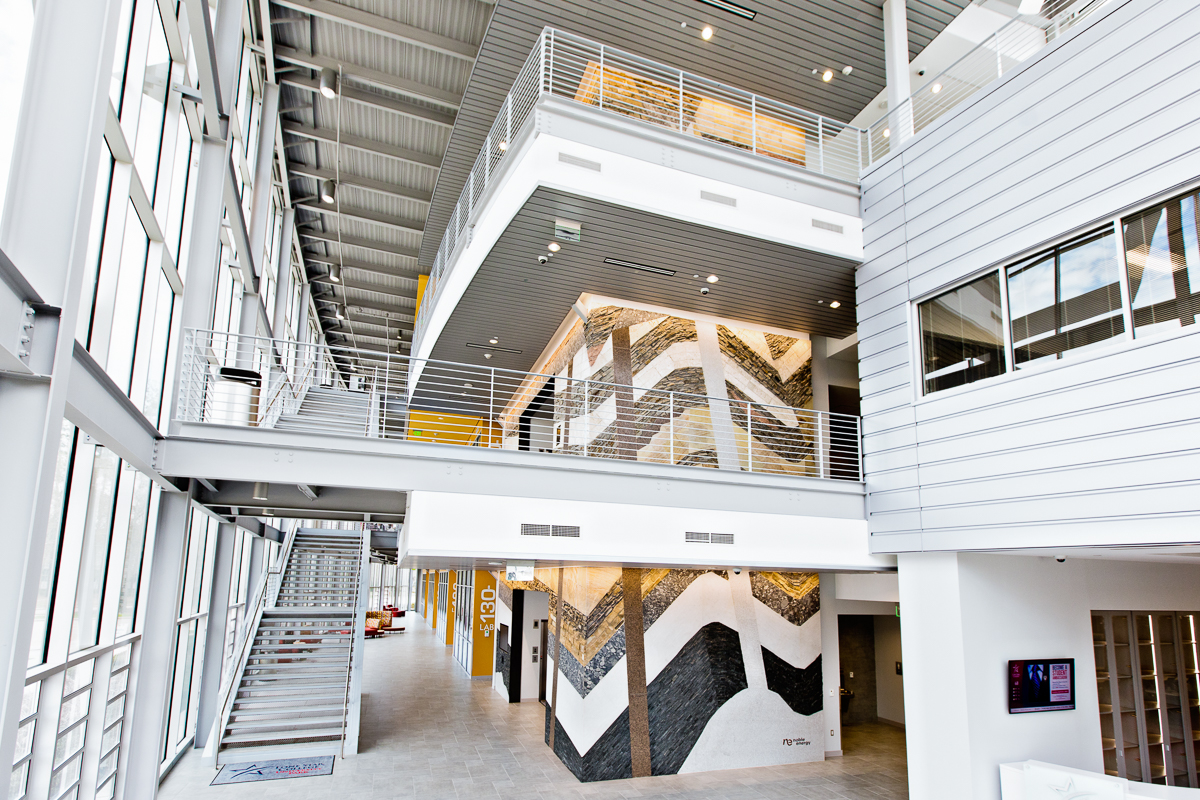 HOUSTON – Noble Energy, Inc. is partnering with Lone Star College-University Park to bring $75,000 in academic, merit-based scholarships to full-time and part-time students at the college. The college is now accepting applications for the Noble Energy Scholarship and Noble Energy, Inc. Endowment in Honor of Dr. Shah Ardalan.
The Noble Energy Scholarship is a $25,000 donation for the 2018 - 2019 academic year. Multiple student scholarships will be supported by the funding in the amounts of $3,000 for selected full-time students, and $1,000 for selected part-time students.
The Noble Energy, Inc. Endowment in Honor of Dr. Shah Ardalan for his service to the community is the result of a $50,000 contribution from Noble Energy. The namesake of the endowment, Dr. Ardalan, is the president of LSC-University Park. The endowment will yield scholarships to LSC-University Park students.
"I am deeply honored that Noble Energy would include me in such a generous gift to LSC-University Park," said Dr. Ardalan. "The support that Noble Energy has extended to our college, both through donations and involvement in LSC-University Park's Community Advisory Council, has had a positive impact on our students and community as a whole."
The scholarship and endowment continue on Noble Energy's long-standing support of LSC-University Park and its students. Through Noble Energy's social investment program, the strategic goals of both college and industry are bridged. Noble Energy's goal of investing in education and workforce development closely aligns to LSC-University Park's priority to expand workforce and academic offerings to meet industry needs and increase student access and success.
"Noble Energy's long-term partnership with LSC-University Park has enabled us to fulfill our purpose – Energizing the World, Bettering People's Lives – right here in our home community," said Lee Robison, senior vice president, human resources and administration of Noble Energy. "These students are the future of innovation and we are proud to support them through scholarships and contributions to the endowment fund while celebrating the resources that fuel our everyday lives with the geology wall in the college's new Center for Science & Innovation."
During the recent construction of LSC-University Park's Center for Science & Innovation, Noble Energy donated $250,000 to build the Geology Rock Wall, the hallmark of the college's geology program. The rock wall allows students a hands-on, visual approach to learning by providing examples of the physical and historical geology elements students would only find in the field. Noble Energy provided further support with consultations and involvement throughout the project. The project now opens the door for further STEAM (Science, Technology, Engineering, Art and Math) initiatives for the college.
The community-serving alliance between both organizations began with Noble Energy's contributions to the YMCA Children's Academy at LSC-University Park. Noble Energy invested in remodeling the facility into a day care, which serves LSC-University Park faculty, staff and students, as well as the community. Additionally, Noble Energy donated a $20,000 grant covering full-time child care costs for one child, 3 to 5 years of age, per enrolled student.
"Noble Energy is a shining example of corporate social responsibility through their continued support," said Dr. Ardalan. "They embody the spirit of better together, and together we are able to better serve our community. Helping students achieve their goals and find success is LSC-University Park's mission, and Noble Energy's contributions allow us to provide the best in innovative instruction and resources to our students."
To learn more about LSC-University Park scholarships, requirements and financial aid, visit LoneStar.edu/Financial-Aid.
For more information:
UPCollegeRelations@LoneStar.edu