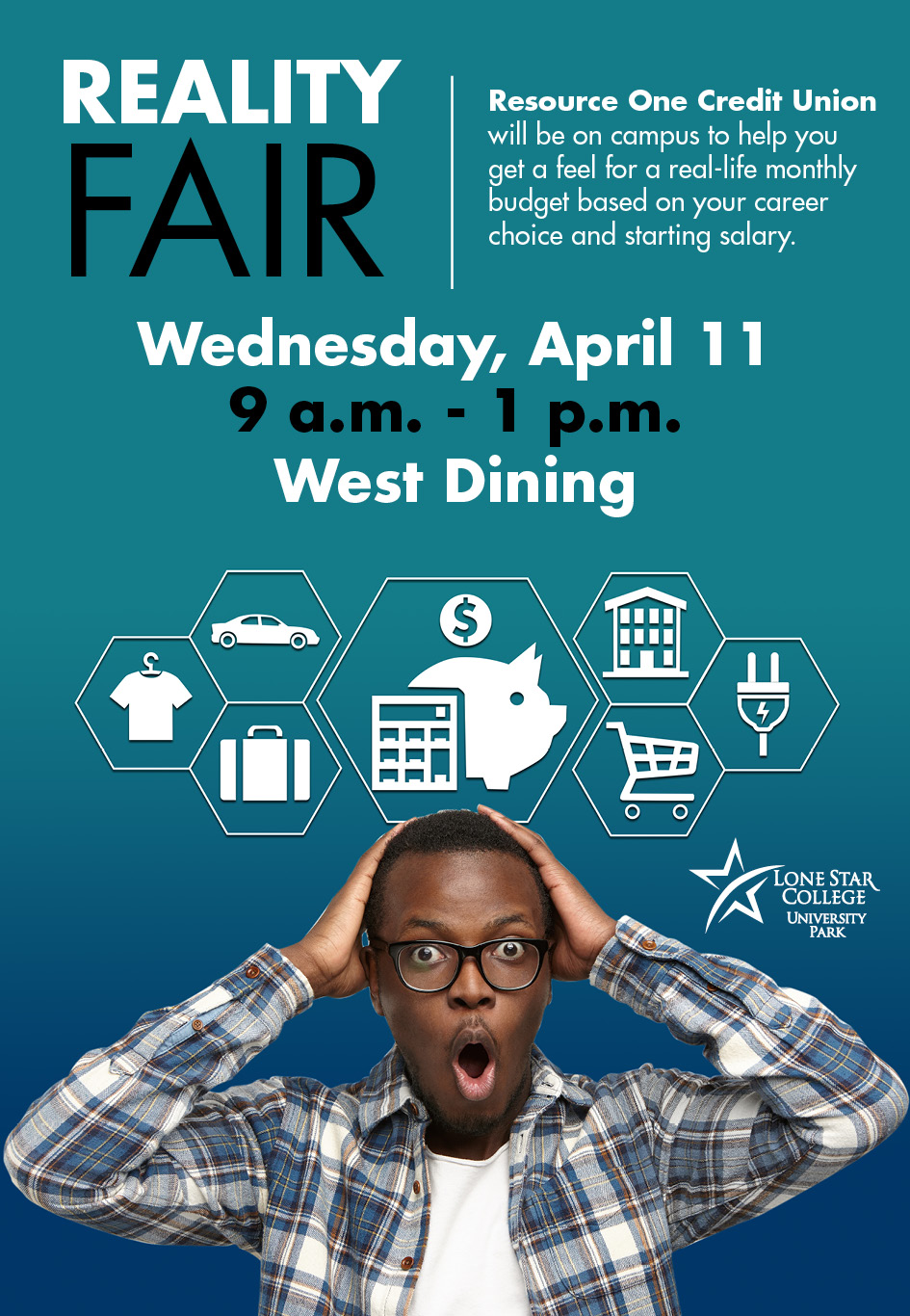 HOUSTON – Lone Star College-University Park is partnering with Resource One Credit Union to host the college's first Reality Fair April 11. The interactive event offers students budgeting and financial planning resources to help them learn to manage their money effectively and make responsible spending choices.
Students will move through a series of stations, beginning with identifying careers they want to pursue and learning the expected salaries. They will tackle real-life scenarios that potentially impact spending and savings plans through fun, engaging activities and prizes. Participants will ultimately see how education can affect their income and what they will be able to afford.
"The whole process is very helpful for them," said Sheryl Jimerson, LSC-University Park accounting associate professor. "By participating in activities like these, students see how different their lives can be with an education, and they are motivated to work toward finishing their degrees and certificates."
LSC-University Park is committed to supporting students in their educational goals, as well as personal advancement by building awareness of the effects of spending habits and career choices.
"LSC-University Park strives to remove barriers to higher education through affordable tuition options and access to financial aid," said Dr. Shah Ardalan, LSC-University Park president. "Our faculty and staff then go further, creating many opportunities for students to develop essential life skills, like financial literacy, that will set them up for a successful future and enhanced quality of life."
LSC-University Park will host the Reality Fair in its West Dining facility from 9 a.m. to 1 p.m. Students are asked to register the day of the event to participate. For more information, contact Sheryl Jimerson at 281-290-2779.