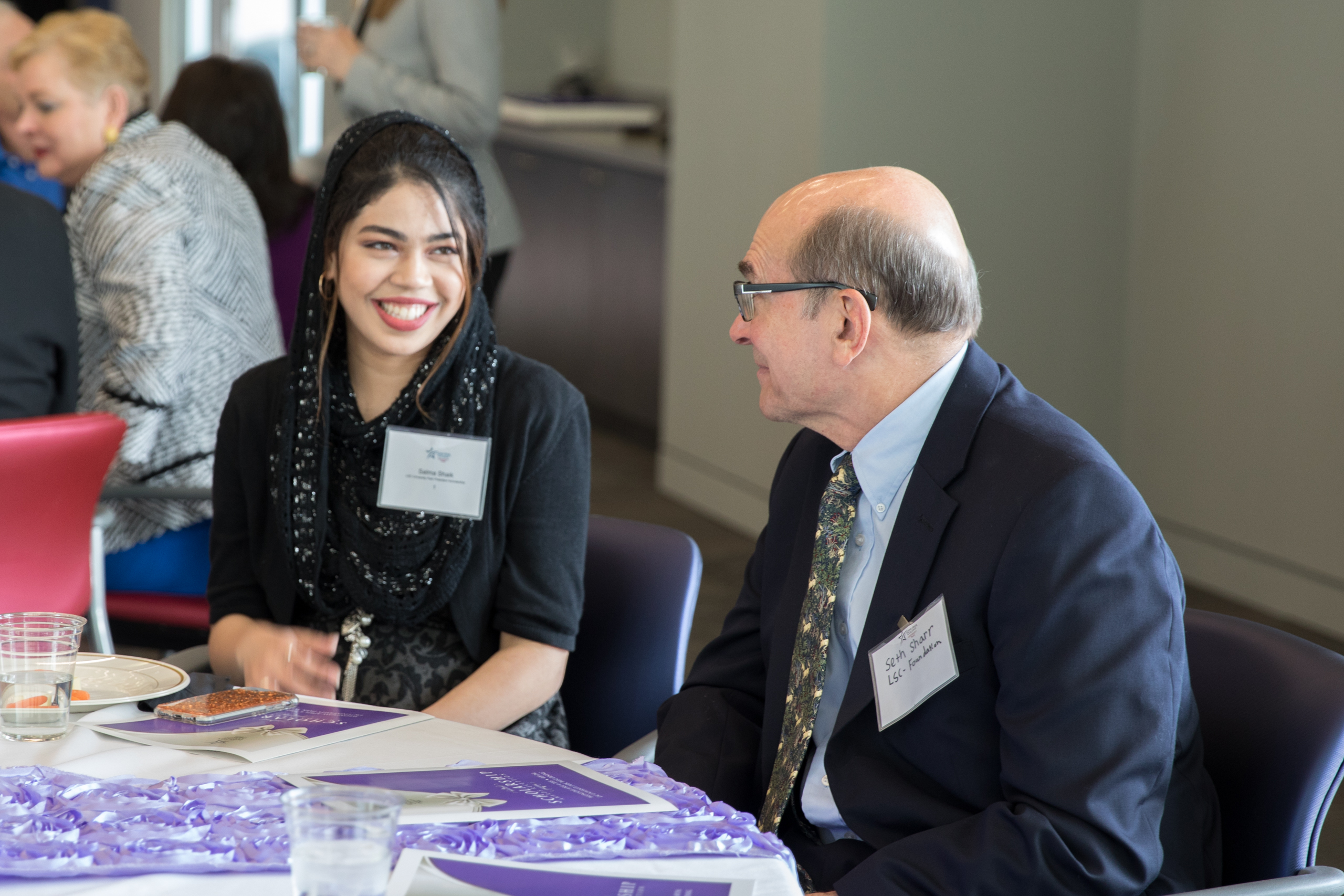 HOUSTON – Lone Star College-University Park leadership honored donors of student scholarships for the 2017 - 2018 academic year at its annual Scholarship Reception Wednesday, April 4.

"We are exceedingly grateful to our donors. Their generosity and dedication to education helps our students and the community succeed," said Dr. Shah Ardalan, LSC-University Park president. "LSC-University Park is proud to work within a community that cares about and invests in the future of its individuals."

Each year the LSC Foundation announces a variety of endowment and special scholarships made possible by the support of many individuals, families, estates, local businesses, corporations and foundations.

At the Scholarship Reception, donors and scholarship recipients were invited to get to know one another and donors learned first-hand the kind of impact they've had in the lives of students. Caldwell Companies president Fred Caldwell, representing the Caldwell Companies Endowed Scholarship in Honor of Dr. Richard Carpenter, shared the donor perspective at the event.

"I am grateful to the amazing work LSC-University Park and the LSC Foundation do for students. Why we give is simple; it's all the students who are receiving the scholarships," said Caldwell. "My hope for students is that through our work and financial support, we can alleviate some of the stress so that you can continue to focus on your path to success."

Scholarships support deserving and promising students, many of whom are the first in their families to attend college. The awards help these students overcome unique financial and personal challenges so that they can successfully achieve their goals.

"We are grateful for the generous support the LSC Foundation receives from the many donors and sponsors which help students reach their academic and personal goals," said Nicole Robinson Gauthier, LSC Foundation executive director. "The students' stories are truly inspiring. Many lives have been changed for the better because of the support of our donors."

With the support she has received from the LSC Foundation Gala Scholarship, LSC-University Park student, Cynthia Villanueva is working toward her associate degree in business management and plans to transfer to the University of Houston to pursue her bachelor's degree in business management.

"I was working 50 hours a week and caring for my daughter and young son with autism. Despite these obstacles, I pushed ahead and found the support and success I was looking for at LSC-University Park," said Villanueva. "I want to thank LSC-University Park, the LSC Foundation and all the donors for allowing students like myself to become more. What you are doing today, is planting a seed for the future."

LSC and has provided over $13 million in scholarships to nearly 13,000 students. To learn more about opportunities at LSC-University Park, visit LoneStar.edu/UP. For more information about the LSC Foundation scholarships and how to donate, visit LoneStar.edu/Giving.