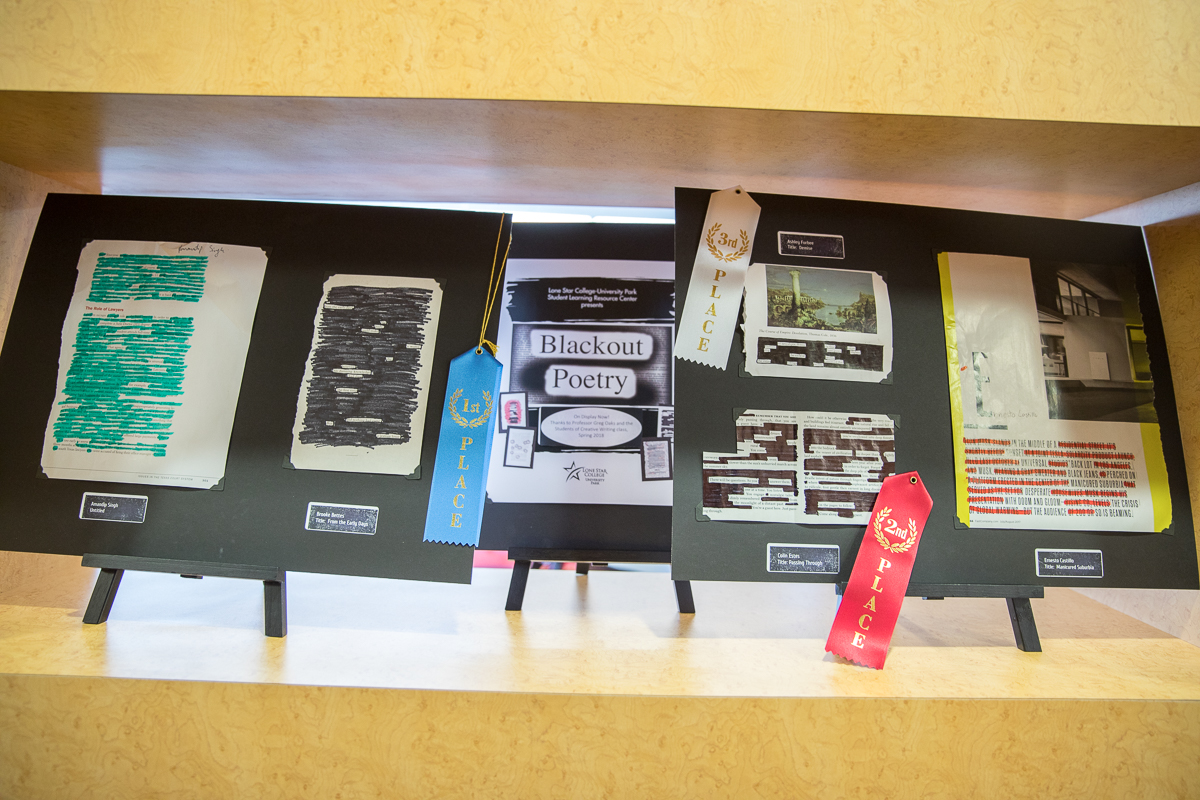 HOUSTON — LSC-University Park's Student Learning Resource Center (SLRC) hosted its second Blackout Poetry Contest this spring to promote innovation and creativity in the arts at the college. The competition offered students the opportunity to transform physical, literary pieces into new, unique art pieces.

Brooke Bettes won first place for "From the Early Days." Colin Estes' "Passing Through" and Ashley Furbee's "Demise" received second and third place, respectively.

Stephanie De Leon, SLRC manager, and Betty Rugh, digital resource professional, worked with Dr. Gregory Oak's creative writing class to coordinate the competition.

"We moved the contest from a fall event to a spring event to tie it into National Poetry Month in April," said De Leon. "This gives students an opportunity to create their own poetry, but in a way that's different from writing out stanzas.

For the contest, students first selected a page out of a book, newspaper or magazine. They then isolated the words that created the lines of their poem by blacking out all other words. The finished piece was a blacked-out page that revealed the student's new poem.

"Many times you could tell that it's a newspaper article, and yet it became a brand-new literary piece because of the student's vision," said Rugh. "Sometimes the students created a drawing on the blackout poetry to enhance what they were trying to convey."

A panel of two students and three English professors judged the entries on originality, quality, musicality and impact.

De Leon said offering students an opportunity to interact with the arts helps make them better-rounded students. In the future, the SLRC plans to work with other courses, such as STEM (science, technology, engineering and math), to see how the different perspectives spark students' creativity.