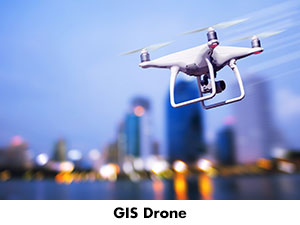 Lone Star College-CyFair has added new career options for students interested in Geographic Information Systems (GIS) with the recent signing of an articulation agreement with Stephen F. Austin State University (SFA).
"Lone Star College has a strong Associate of Applied Science degree program in geographic information systems," said Dr. Hans Williams, dean of SFA's Arthur Temple College of Forestry and Agriculture. "After completing the degree at Lone Star, their students can seamlessly transfer to our Bachelor of Science in spatial science program, further enhancing their technical and professional skills leading to rewarding careers in geospatial analysis across many disciplines."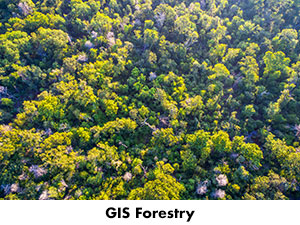 Spatial Science is the study of spatial information describing the Earth, its physical features and the built environment. Spatial technology is a part of daily life, ranging from personal Global Positioning System (GPS), navigation devices to the sophisticated system for air-traffic control.
SFA's spatial science program offers two areas of specialization for LSC-CyFair GIS graduates who plan to participate in the collaborative program - natural resources and land surveying. A third emphasis area, cultural resources, will also be available at a future date.
Within the next decade, the U.S. Bureau of Labor and Statistics (BLS) projects a faster than average growth in the occupational fields representing key spatial science careers.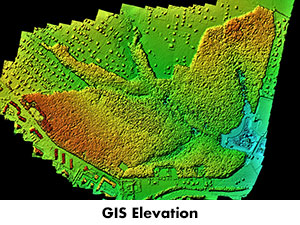 "We are excited about this SFA partnership which provides an opportunity for students to further their studies in preparation for specialized careers as foresters and surveying and mapping technicians, to name a few," said Dr. Kelly Gernhart, LSC-CyFair dean of Arts, Humanities and Social Sciences.
SFA's natural resources track provides students the opportunity to gain knowledge and skills in conservation, sustainability and management of overall land quality for careers as foresters, who earn an annual median wage of $60,000, according to the BLS.
The surveying track prepares students with skills to collect geographic data and make maps of the Earth's surface to become surveying and mapping technicians and earn an annual media wage of $43,490.
For information on this partnership, contact GIS Professor and Department Chair Michael Konvicka at Konvicka@LoneStar.edu.