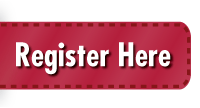 The best way to explore all that Lone Star College has to offer is to see it in person! Lone Star College-North Harris will host two open houses this summer at the Lone Star College-Victory Center and Lone Star College-Greenspoint Center for prospective students and their families. The open houses will showcase the satellite campuses' academic programs and offerings. The LSC-Victory Center open house is Tuesday, August 1 from 4 to 7 p.m., at 4141 Victory Drive, and the LSC-Greenspoint Center Open House is Tuesday, July 25 from 4 to 7 p.m., located at 250 North Sam Houston Parkway East. No reservations are needed to attend.
Faculty from degree and certificate programs will be available to discuss education options with students and their families, while representatives from Student Life will talk about the social aspect of college including numerous clubs, on-campus events and other extra-curricular activities. For those interested in applying or registering for classes, additional staff will be assisting with the application process. Campus tours will also be available throughout the evening, as well as free food and t-shirts on a first-come, first-served basis. Other prizes will also be given away during the event.
Both LSC-Victory Center and LSC-Greenspoint Center bring easily accessible and affordable higher education to their neighborhoods. The centers offer all of the amenities of a university: student life, dining and bookstore, while providing a mix of academic, career and technical education courses in a smaller setting, close to home.
"What is unique to our centers is that they cater to the needs of all students, whether they are first-time-in-college students or non-traditional students, with their small class sizes and convenient locations," said Kelly Jacobs, dean of instruction for the centers. "Not only do our centers offer core college courses, they also offer several career and technical education programs for those students wanting to enter the workforce," he added.
For more information, call LSC-Victory Center at 281.810.5602 or LSC-Greenspoint Center at 281.260.3500.
Lone Star College-North Harris is located at 2700 W.W. Thorne Drive, one-half mile south of FM 1960 East, between Aldine-Westfield and Hardy Roads. For more information about the college, call 281.618.5400 or visit LoneStar.edu/NorthHarris.
Known for its leadership, innovation and steadfast commitment to student success, Lone Star College provides high-quality academic transfer and workforce education / career training programs to more than 83,000 credit students each semester, and a total enrollment of 95,000 students. LSC is training tomorrow's workforce today and redefining the community college experience to promote student success and economic prosperity. Stephen C. Head, Ph.D., is the chancellor of LSC, the largest institution of higher education in the Houston area, which consists of six colleges, eight centers, two university centers, Lone Star Corporate College and LSC-Online. To learn more visit LoneStar.edu.
###