Dean
Dr. Jared Miller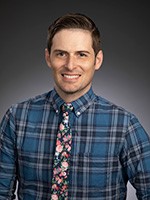 Dr. Jared Miller, Dean of Division 3, Social Sciences, Humanities, Cosmetology, & Kinesiology joined Lone Star College – Kingwood in 2013 as an Assistant Professor of Psychology. Miller earned a Bachelor of Arts degree in Psychology from Baylor University and holds a Master of Arts in Psychology as well as a Ph.D. in Psychology from the University of Notre Dame.
Dr. Miller is a passionate advocate for education and has cultivated a deep appreciation for working with students, faculty, and staff. He values the contributions of faculty and staff and understands the importance of fostering a strong sense of community within the college. By working closely with faculty members, he aims to promote innovation and enhance the quality of education. He believes in the transformative power of education and is committed to creating a nurturing and inclusive environment where students can thrive.
Email: Jared.E.Miller@lonestar.edu
Phone: 281.312.1416
Dr. Matthew Newton, Department Chair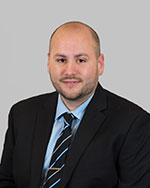 Dr. Matthew Newton, a product of LSC-Kingwood, utilizes his wealth of experience as an assistant professor of government. Joining the faculty in 2016, Newton's professional background includes adjunct teaching two government classes at the college and teaching classes in American government, as well as Canadian Politics and Political Methodology at other institutions.
The professor was also a dissertation fellow for the Kinder Institute on Constitutional Democracy and an assistant election administrator for the Nacogdoches County Elections Office. Newton published a paper in 2015 on interest group contributions in state legislative elections in the United States.
"I relish the opportunity to impart enthusiasm I have for the study of government and its institutions onto students," he said. "Having been exactly in their shoes myself as a former LSC-Kingwood student, I know how important a teacher's enthusiasm can be for unlocking students' passion for education and learning."
After LSC-Kingwood, Newton earned a Bachelor of Science degree in political science from Stephen F. Austin State University and a Ph.D. in political science from the University of Missouri. He is a member of the American Political Science Association, Association of Canadian Studies in the United States, and Pi Sigma Alpha (national political science honor society) Iota Epsilon Chapter at Stephen F. Austin State University.
Contact
Phone: 281.318.4349
Email: Matthew.C.Newton@LoneStar.edu
Office: LIB 202D
Dr. Daniel Coleman, Faculty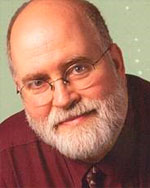 Daniel Coleman has served as a professor of philosophy and religion at Lone Star College-Kingwood since 1994. He received his Bachelor of Science degree in psychology from the University of Houston in 1982, his Master of Arts degree in theology from Rice University in 1989, and his Ph.D. in medical ethics from Rice University in 1994. He also has 18 graduate hours in philosophy and 13 graduate hours in psychology.
He has served on numerous ethics committees and institutional review boards in the Houston area, including the Baylor College of Medicine Institutional Review Board, the Cleveland Regional Medical Center Bioethics Committee, a blue ribbon committee for the Texas Department of Mental Health and Mental Retardation, the Northeast Regional Medical Center Bioethics Committee, and the Medical Innovations/Physicians Visiting Nurse Service Ethics Committee.
"I hope to teach by deed, as well as by word, that an examined life is well worth living, that an attitude of awe and wonder toward the world is appropriate, and that 'critical thoughtfulness' is the way to approach life."
Contact
Phone: 281.312.1481
Email: Daniel.Coleman@lonestar.edu
Office: LIB 202I
Website: Website
Division Staff
| | | | |
| --- | --- | --- | --- |
| Name | Phone | Email | Office |
| Isabel Torres, Staff Assistant | 281.312.1651 | | LIB 206 |
| Brett Wright, Division Operations Specialist | 281.312.1769 | | APA 109 |
| Norma Clark, Division Operations Manager | 281.312.1422 | | APA 109 |
Make LSC part of your story.