Curricular Practical Training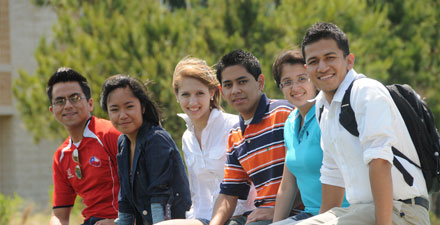 What is CPT?
Any international student enrolled in a college, university or seminary whose academic program is "an integral part of an established curriculum" may apply to the international student advisor for approval of curricular practical training. Such training is defined as alternate work/study, internship, cooperative education, or any other type of required training/internship offered by the program of study.
Requirements:
You can apply for CPT approval if you have met the following criteria:
You are maintaining lawful F-1 student status.
You have completed at least nine (9) months of full-time study.
CPT must either be a major requirement, a specific course requirement, or part of a cooperative education agreement between LSCS and a company. It cannot be used to fulfill elective requirements.
Students are only allowed to intern 20 hours or less per week and only allowed to intern for the credit hours required for the course. Students are allowed 40 hours during their summer vacation or when school is out of session.
Application Process:
Complete the CPT Request form and meet with your International Student Advisor with the documents listed in the form.
Important Note: You cannot start a paid internship/curricular training without a prior approval from your DSO/International Student Advisor. If you worked without approval, it is considered illegal employment and you are considered out of status.
For additional information, contact your DSO/International Student Advisor.
Make LSC part of your story.