CyFair Music Faculty and Staff
Division 6: Philosophy, Humanities, Art, Music & Drama
Main Office: TECH 123
Front Desk: 281.290.5273
Fax: 281.290.5280
The Music Department is supported by the following staff members:
Dean Instruction

Phone: 281.290.5215
Office: TECH 123-D

Cristina Barron

Division Operations Manager

Phone

: 281.290.3956

Office

: TECH 123-C

Fine Arts Coordinator

Phone: 281.290.3987

Office: TECH 123-B

Phone: 281.290.3514

Office: TECH 123

Staff Assistant

Phone: 832.482.1045

Office: TECH 123

Isaac Cantu

Administrative Specialist

Phone

: 281.290.5273

Office

: TECH 123
The Music Department is led by the following faculty members: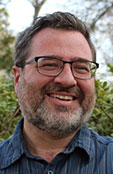 BRIAN HERRINGTON
, Director of Symphony Orchestra and Associate Professor of Music, Music Department Chair
Ph.D. in Composition, Royal Academy of Music, 2009
M.M. in Composition, University of Louisville, 2000
B.M. in Theory and Composition, Lamar University, 1998
The works of composer Brian Herrington have been performed by artists such as the London Sinfonietta, the Royal Academy Symphony Orchestra, the New York Youth Symphony, the BBC Singers, soprano Tony Arnold, conductor James Baker, Ensemble Linea, and El Perro Andaluz in venues such as Queen Elizabeth Hall, Carnegie Hall, London's Purcell Room, and Rothko Chapel.
Composition awards include the Royal Philharmonic Society Composition Prize, Morton Gould Award (ASCAP), Leo Kaplan Prize (ASCAP), First Music Award (New York Youth Symphony) and two composition awards from the Royal Academy of Music. He has twice been a finalist for the American Prize in composition for orchestra and wind ensemble. His music has been selected for performance at ACO/Berkeley Symphony EarShot Reading Session (2014), June in Buffalo (2013), Wellesley Composers Conference (2013), Pharos Arts Festival in Cyprus (2012), the Soundscape Festival in Italy (2011), the OMMAGIO memorial concert for Berio in London, and the Royal Festival Hall Organ Recital Series.
Herrington earned a Ph.D. in music composition at the Royal Academy of Music, London, on an Overseas Research Scholarship where he studied with Simon Bainbridge. He also studied with Marc Satterwhite and Steve Rouse at the University of Louisville, and with Frank Felice and Joe Alexander at Lamar University. In addition to studying trumpet and piano at the undergraduate and graduate levels, he studied conducting privately, in graduate seminars and in masterclasses (Dr. Barry Johnson, Dr. Kimcherie Lloyd, and Craig Kirkhoff).
---
PAULO GOMES
, Director of Vocal Division and Choral Activities
D.M.A. in Conducting, University of Houston
M.M., Boston University
Dr. Paulo Gomes is the Director of vocal Division and Choral Activities at Lone Star College-CyFair, Artistic Director and Conductor of Houston Masterworks Chorus, and Founder of Houston Camerata. In 2022, Dr. Gomes was appointed the President of the Texas Two-Years College Choral Directors Association (TTCCDA).
Formerly, he has served as the Graduate Assistant Director of the Houston Symphony Chorus, during his studies in Houston, and the Director of Choral Music at Blinn College District. Under his direction, the Blinn Chamber Choir had its first trip abroad, in the Andalusia region in Spain, where they received great reviews and audience ovations. Dr. Gomes also led the Houston Masterworks Chorus at their performance of the 80th Anniversary Commemoration of Pearl Harbor, in Hawaii 2021, representing the City of Houston.
Dr. Gomes was born in Brazil and has conducted in his country as well as Spain, Hawaii and in Italy. In 1992, he received a second prize on the "Premio Vicenzo Valenti" conducting the orchestra and choir Josquino Salépico in Molffetta City, Italy. Paulo has conducted at Boston University, University of Houston, and University of Massachusetts Amherst.
Earlier posts include Interim Director of Choral Activities at Clark University and Worcester State University, in Massachusetts. Dr. Gomes has taught at the high school level in Worcester, MA and Crosby, TX. He has been a presenter for the America Choral Directors Association (ACDA) National Conference in Salt Lake City, lectured for Massachusetts ACDA on Brazilian Choral Music, and serves as a clinician for colleges, high schools, and churches.
Dr. Gomes holds a Doctor of Musical Arts degree in conducting from the University of Houston, and Master of Music degree from Boston University, where he received the Departmental Honor Award for outstanding achievement. His mentors include Dr. Ann Howard Jones, Dr. Charles Hausmann, Dr. Eph Ehly, Dr. Katalin Kiss, Maestro Roberto Duarte, Maestro Sergio Magnani, and Maestro Carlos Alberto Pinto Fonseca.
Paulo is a member of the American Choral Directors Association, Texas Choral Director Association, Texas Music Educators Association, Chorus America, the National Collegiate Choral Organization, the College Music Society, America Guild of Organists, and the national music honor society Pi Kappa Lambda.
---
The music department is further supported through a network of award-winning artists and instructors: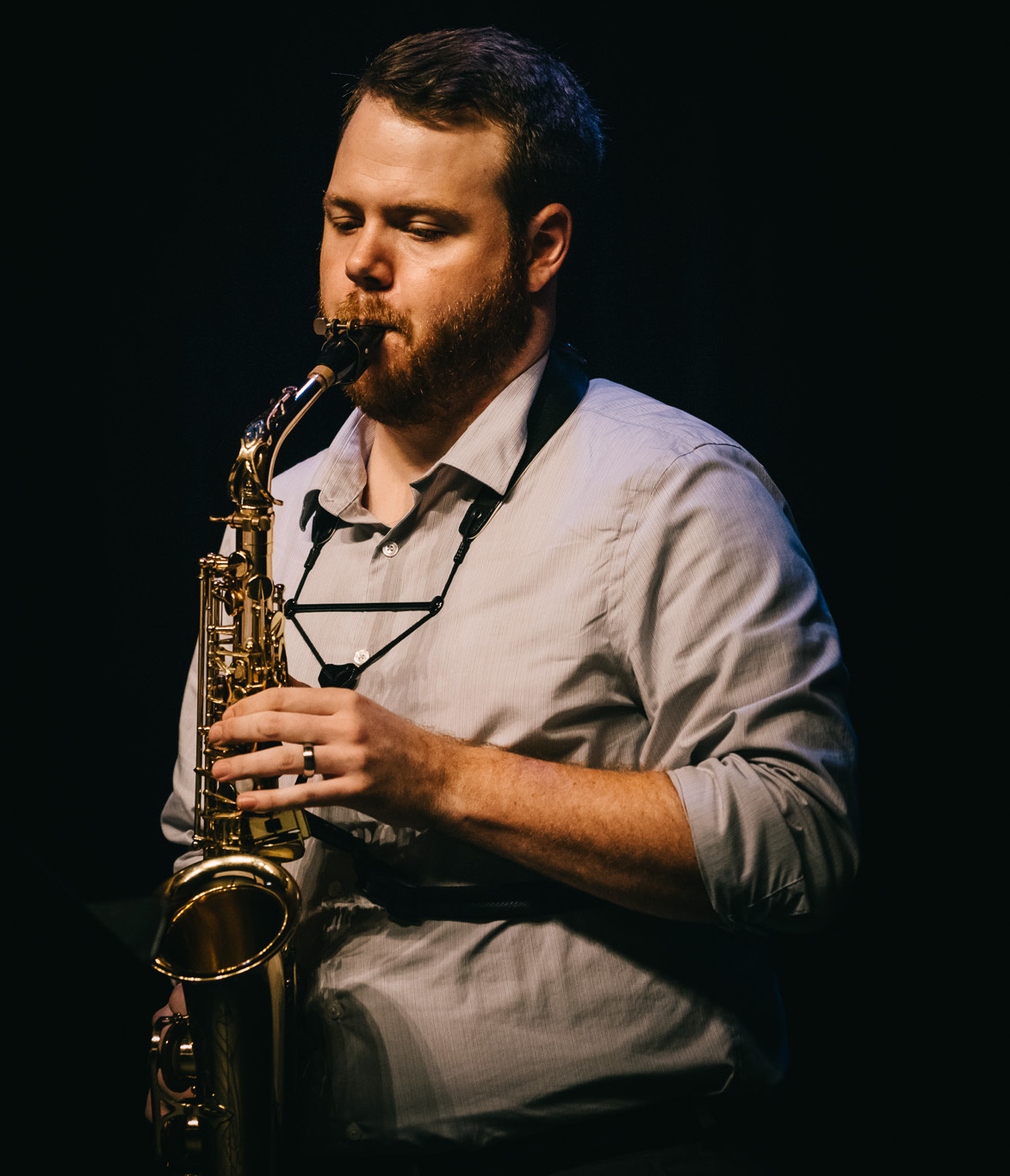 REESE BURGAN,
Saxaphone (
Reese.G.Burgan@LoneStar.edu
)
M.M., Georgia State Unvirsity
B.A., Sam Houston State University
Houston-based saxophonist and educator Reese Burgan is Adjunct Professor of Saxophone at Lone Star College - CyFair and Lone Star College - Montgomery and is an active performer and avid saxophone teacher. His performing career has taken him around North America, performing in venues spanning the United States to Canada. Additionally, Reese is a private lessons teacher for Conroe ISD and the John Cooper School in The Woodlands. As part of his educational pursuits, he maintains a vibrant saxophone studio of over 60 students and is in high demand as a master class clinician. He is also a site coordinator for the Young Saxophonist's Institute, an annual summer saxophone camp with locations throughout Houston and Dallas and coordinates the annual Montgomery Saxophone Day at Lone Star College-Montgomery.
His special interests include new music and collaboration. Recent commissions include works by composers including Emily Koh, Viet Cuong, Robin McLaughlin, Michael Markowski, and Parker Fritz spanning genres including electronic music, chamber music, and solo works. Recently, he published duet arrangements of the 48 Famous Studies by W.F. Ferling, available through Murphy Music Press. His competition experience includes 2nd Prize in the 2018 International Wind Duo Symposium and 2nd place at the 2013 Lone Star College Quartet Competition as part of Phoenix Saxophone Quartet. Reese holds a Master's Degree from Georgia State University and a Bachelor's Degree from Sam Houston State University.
Reese Burgan is a Conn-Selmer Artist Clinician and performs on Selmer Paris saxophones exclusively.
---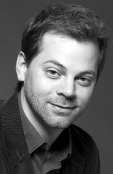 ZACHARY BRUTON, Voice (Zachary.Bruton@lonestar.edu)
D.M.A. in Vocal Performance, Louisiana State University, 2010
M.M. in Vocal Performance, Rice University Shepherd School of Music, 1999
B.M. in Vocal Performance, Rice University Shepherd School of Music, 1997
Zachary Bruton is a native of Houston. He has been a faculty member at Whitman College in Walla Walla, Washington and at Houston Community College, and currently serves on the voice faculties of San Jacinto College Central and Lone Star College-CyFair. He has been an apprentice with Jerome Hines' Opera Link in New Jersey, Joan Dornemann's International Vocal Arts, and Brevard Music Center. The roles he has performed include Ernesto in Don Pasquale, Tamino in The Magic Flute, Fenton in The Merry Wives of Windsor, the Chevalier de la Force in Dialogue of the Carmelites, and Laurie in Little Women. Dr. Bruton has also performed song recitals with Richard Hundley, Richard Faith, and John David Earnest. In addition to his vocal training, Dr. Bruton has studied acting through the Kim Tobin Acting studio, which is based on the techniques of Sanford Meisner and Stella Adler.
---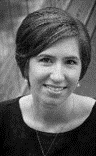 SUSANNA CAMPBELL, General Music Courses, (Susanna.B.Campbell@lonestar.edu)
M.M. in Harp Performance, Stephen F. Austin University, 2014
B.A. in Music, Thomas Edison State University, 2011
Susanna Campbell's enthusiasm for all things harp-related prompted her to share the joy of music with others as a teacher and performer in Greater Houston. She is currently principal harpist with Houston Civic Symphony and the Energy Corridor of Houston Orchestra and substitute harpist with the Symphony of Southeast Texas. She has also performed with the Mobile Symphony Orchestra, the Fort Bend Symphony Orchestra, the Cypress Philharmonic, the Symphony North of Houston, and the Galveston Symphony. Ms. Campbell earned a Master's Degree in harp performance from Stephen F. Austin State University where she studied with Ms. Emily Mitchell. In addition to performing, Ms. Campbell maintains a private harp and piano studio and takes great delight in training and mentoring young musicians. She guest clinics at area schools for music camps and competition preparation, is an adjunct instructor at Lone Star College, and teaches at the Houston Summer Harp Festival each year. Although teaching and performing are her twin passions, she recently branched out into the field of arranging and published two solos for harp. As a freelance harpist, Ms. Campbell has had the pleasure of performing at a variety of stylish venues such as the St. Regis Hotel, the Houston Club, the Petroleum Club, and the Courtyard at St. James, and is the preferred harpist for Briscoe Manor, a beautiful event facility in Richmond.
---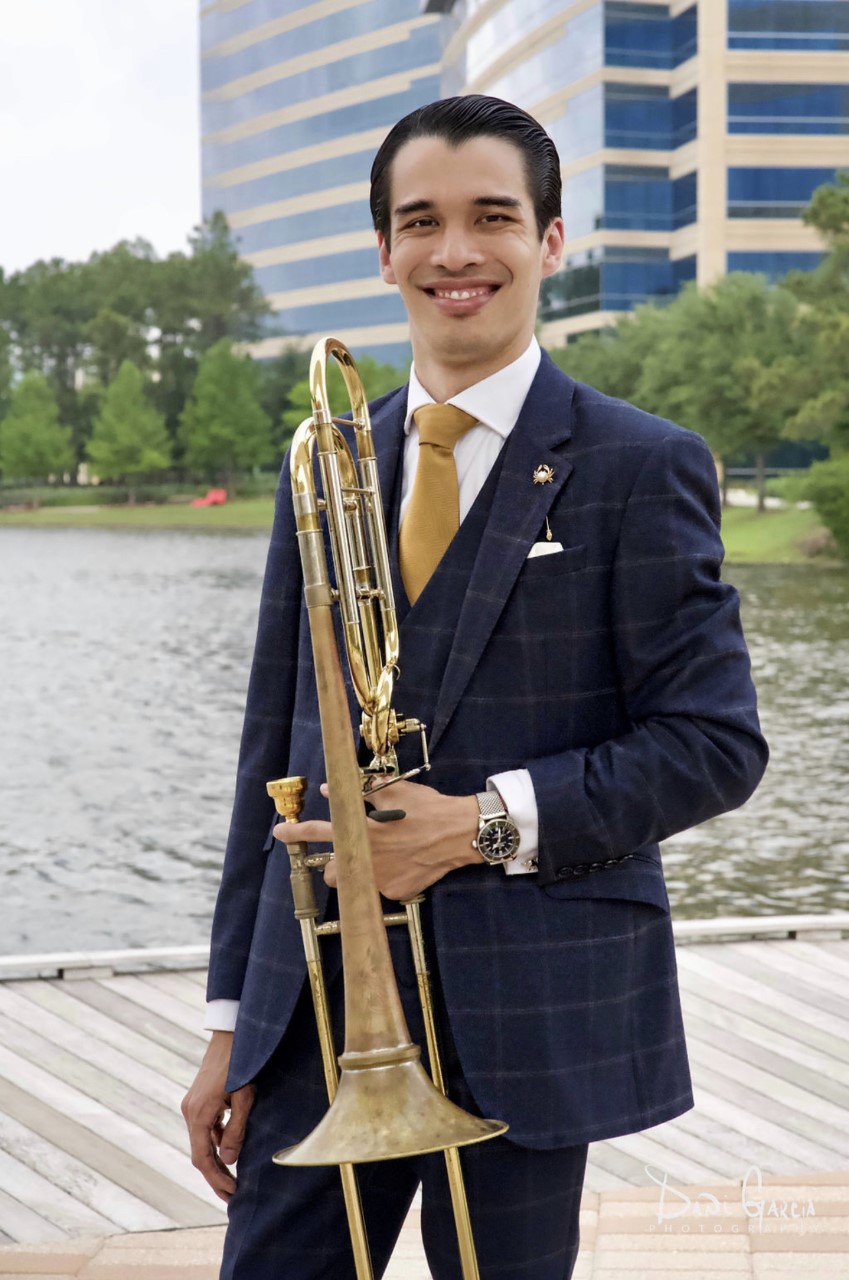 SPENCER CHAPMAN
, Trombone (
Spencer.Chapman@LoneStar.edu
)
M.M. in Classical Trombone Performance, Manhattan School of Music, 2020
B.M. in Trombone Performance, Boston University College of Fine Arts, 2018
Spencer Chapman is an active Houston based freelance trombonist & private educator. He has performed with the Houston Symphony Orchestra, the Chamber Orchestra of New York, and the New Bedford Symphony Orchestra.?
Mr. Chapman serves on the faculty of Lone Star College-CyFair and maintains a private teaching studio of 60+ low brass students throughout the greater Houston area.? Mr. Chapman was an assistant faculty member for the Summer 2022 Boston University Tanglewood Institute's (BUTI) Trombone Workshop in Lenox, MA. Current & former members of his private studio have experienced success in avenues such as substantial performance-based university scholarships, the Texas All-State process, and the Texas UIL Solo & Ensemble Contest.?
Mr. Chapman is a graduate of the Manhattan School of Music, where he received his Master's in Classical Trombone under the tutelage of Colin Williams, Associate Principal Trombone of the New York Philharmonic. Mr. Chapman received his undergraduate training from Boston University, studying under Don Lucas & Gabriel Rice. Mr. Chapman also spent a semester abroad at the Royal College of Music in London, England, studying under Byron Fulcher & Amos Miller, Co-Principal Trombones of the London Philharmonic Orchestra. Other teachers & immediate influences include David Finlayson, Toby Oft, Joe Dixon, Jason Harvey, and Dan Black.
---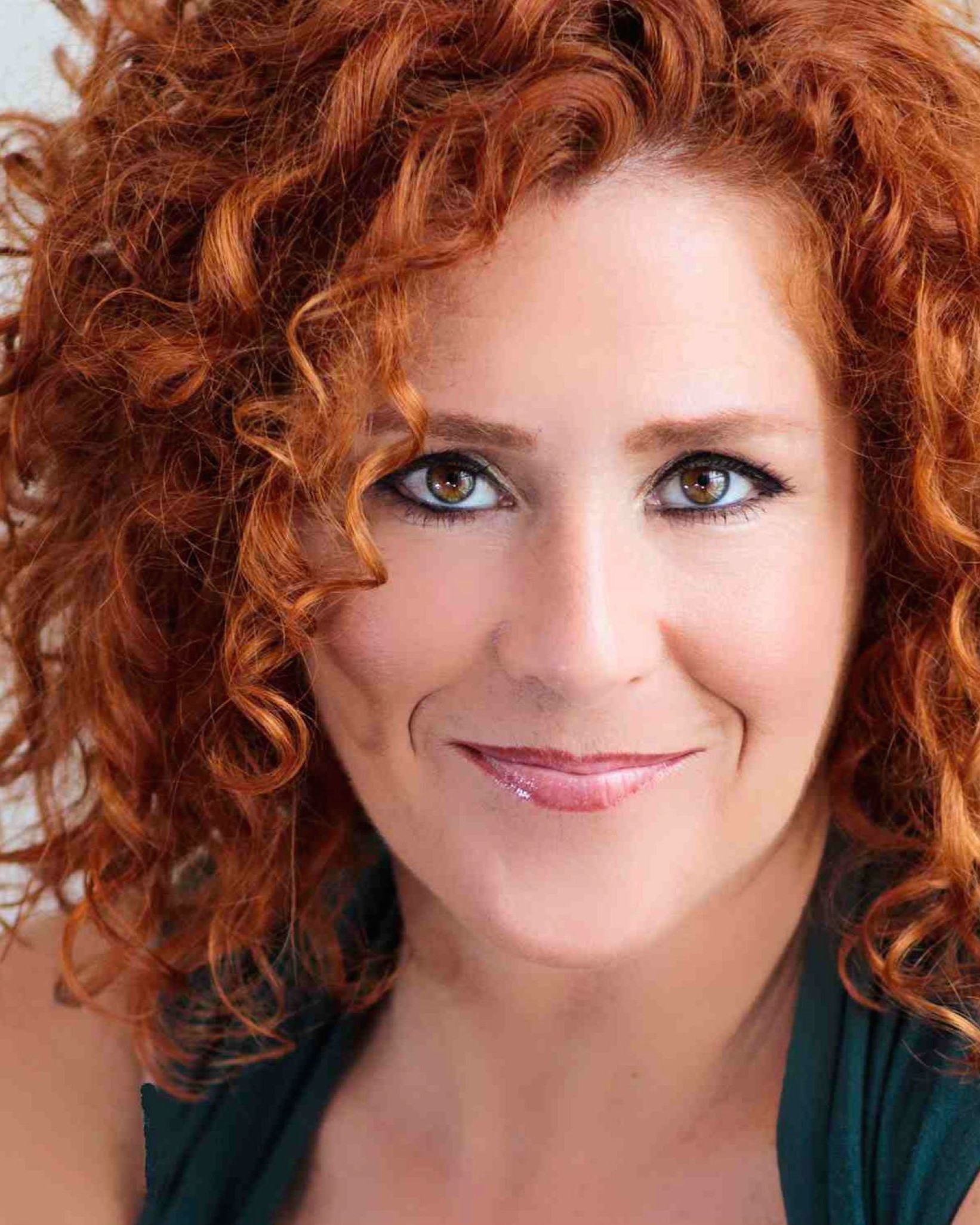 KELLI ESTES, Voice (Kelli.A.Estes@LoneStar.edu)
M.M., Moores School of Music
B.A., California State University
California native Kelli Estes is known for singing the high-flying and eccentric leading ladies of the opera, oratorio and musical theater stages. She is an original cast member of Philadelphia's Center City Opera Theater, Opera Company of Brooklyn, Opera in the Heights, Allentown Concert Opera, Lone Star Lyric and has frequently performed with the New York Gilbert and Sullivan Players, Main Street Theater and Shreveport Opera. Estes proudly holds memberships in the prestigious Actor's Equity Association, Houston Tuesday Musical Club, Houston Philosophical Society. A Bachelor of Arts from California State University Fresno and Master of Music from the Moores School of Music have helped her carve out a wide-ranging career in the creative lyric arts that continues to evolve.
A 12-year stint in New York helped Estes expand her lyric skills to include writing and directing. Co-Founder and Artistic Director of Houston's Lone Star Lyric (year-round cabaret concert series and summer opera festival, lonestarlyric.org,) Estes maintains her guiding principle, "what do I want to sing and how many will it take to carry me off stage?" In only 17years, LSL has featured more than 400of Houston's finest singers producing 35 operas, operettas and musicals mining the gems of the chamber-sized lyric theater repertoire. Not satisfied with just a summer festival, she created and produces LSL's wildly popular, Lyric Cabaret, a year-round jazz cabaret series featuring music from the Great American Songbook. The art of cabaret is so popular that in 2020, Estes launched the newest addition to the LSL canon, a 6-week long cabaret and performance workshop for all ages called, Lyric Lab.
As an educator, Estes is on faculty teaching, Music Appreciation at Wharton County Junior College and Lone Star College Kingwood, staff soloist at First Methodist Church, regularly tours with Eric Genuis "Concerts For Hope," private voice lessons at several high schools in the Houston area, a frequent clinician for master classes, workshops and guest judge for universities across the country as well as the Greater Houston NATS competition, Theatre Under The Stars (TUTS) Tommy Tune Awards, Houston Grand Opera's High School Voice Studio and the 60thAnnual National Opera Association Convention.
Estes feels very fortunate to spend her life in the performing arts. A career that includes singing opera, operetta, musical theater and jazz cabaret all over the world, teaching and directing. Live theater can inspire us to open our minds, set aside our troubles and spark our creativity to become the people we hope to be. There is an indescribable energy exchange between an actor/singer and the audience. It is that energy, an intangible commodity, which influences us the rest of our lives. "Whether making it or teaching it, I love sharing the gift of music!"
---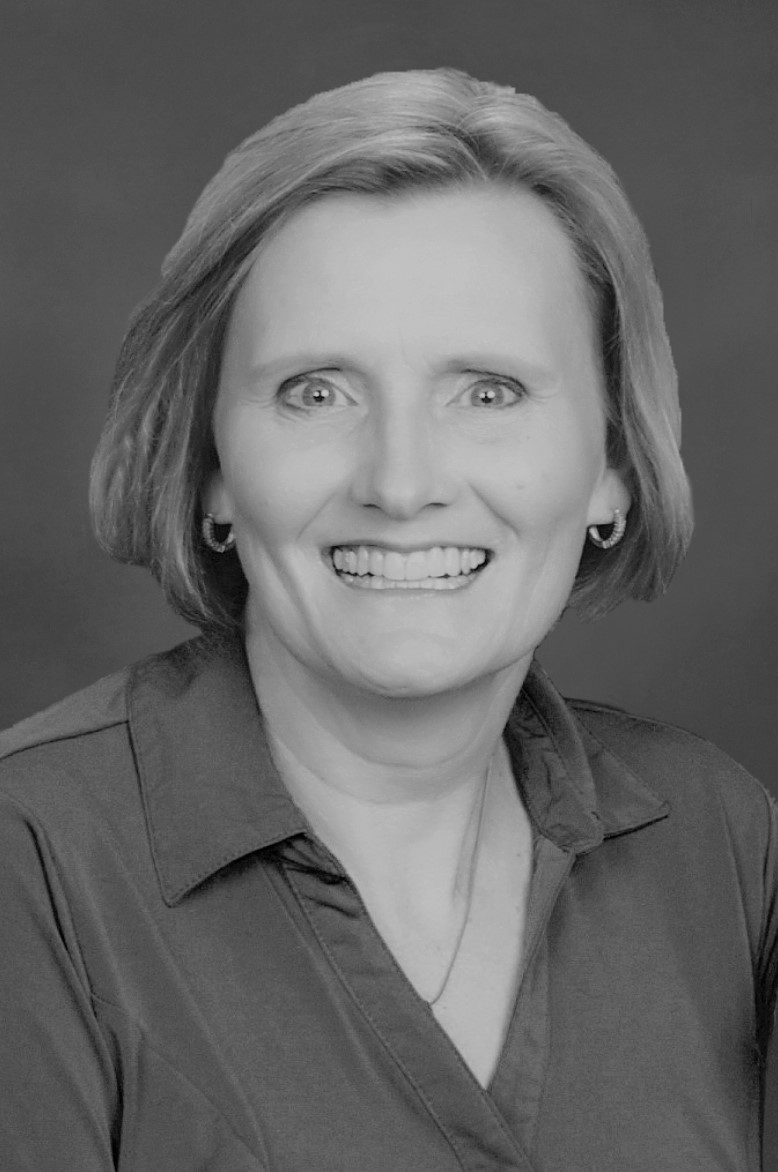 CYNDI GERNHART, Music Appreciation (Cynthia.J.Gernhart@lonestar.edu)
M.M. in Music Education, The University of South Dakota, 1990
B.M. in Music Education, The University of South Dakota, 1985
Cyndi Gernhart earned a Master of Music Education degree from the University of South Dakota with an emphasis in woodwinds. She taught primarily instrumental music (marching, concert and jazz band) at various levels as well as lessons throughout the upper Midwest for over 15 years. She led the NSAI-Kansas City songwriter's group, worked in a music studio, made songwriter trips to Nashville, and was fortunate to do a lot of different things in between. Since moving to Texas in 2014 she began teaching at Lone Star College-CyFair where she currently teaches MUSI 1306-Appreciating Music.
---

MALCOLM HARRIS, Brass (Malcolm.B.Harris@lonestar.edu)
M.A., West Texas A & M
B.S., University of Missouri at Columbia
Malcolm Harris has been active as trumpet player, keyboardist, arranger, conductor and educator in Houston, Texas for nearly 30 years. He has been in demand, not only for his speed and creativity, but for his ability to write in many genres with equal expertise. He has written for big band, full orchestra, and orchestra-vocal combinations.
Mr. Harris has written for recordings, accompaniments for artists, charity fund-raisers, commercial jingles, church pageants and other special events. He was music director and arranger for the 1986 Olympic Festival and arranger-conductor for the Finale to the World Economic Summit-July, 1990. His jazz arrangements have been played by the University of Houston Texas Jazz Project Band under Noe Marmolejo, as well as many area big bands.
As an educator his 1978 Amarillo, Texas High School Jazz Band appeared at the Montreux Jazz Festival. He has taught at junior high, high school and college levels and has been an adjudicator at music festivals. He publishes under the name Malhorn Music.
---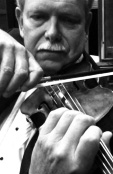 ALAN JOHNSON, Strings (Alan.Johnson@lonestar.edu)
B.M. in Applied Music, University of Houston Moores School of Music, 1978
Alan Johnson is a professional violinist, teacher and adjudicator with over 58 years of experience. He began playing violin at age five and has since studied with such teachers as Fredell Lack, Jascha Brodsky and Margaret Pardee. He has been the Concertmaster of the Baytown Symphony and a member of the first violins of the Lake Charles Symphony. Past credits include Houston Ballet Orchestra, Houston Grand Opera Orchestra, Theatre Under The Stars, Houston POPS Orchestra, Houston Symphony Orchestra, Symphony of Southeast Texas, U.S. Marine Band Chamber Orchestra, Oklahoma City Symphony, and regional orchestras. He is a founding member of the d'Amore String Quartet (Washington, D.C.). He is also an adjunct instructor of violin and viola at Lee College (1987-1999 and 2006-present).
---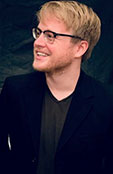 TYLER KATSARELIS, Guitar (Tyler.Katsarelis@lonestar.edu)
M.M. Music Theory, New England Conservatory of Music, 2019
B.M. Theory and Composition, University of Louisiana at Lafayette, 2016
Ty Katsarelis is a composer, theorist, and guitarist from Katy. His chamber opera, worry, was commissioned in 2019 by Due Donne Productions for premiere in Boston. His guitar duet, Poseidon and Amphitrite, was featured at the 2019 Palaio Faliro Guitar Festival in Athens, Greece and was performed by renowned guitar duo Alexandra Christomidou and Yannis Petridis. He has also written music for ALEA III, Primavera Guitar Orchestra, and the ULL Chamber Singers. As a music theorist his interests include contour theory, statistical analysis, and sonic proportions. His recent work in the music theory field adapts contour theory and statistical analysis in order to make music analysis more accessible to non-musicians. As a guitarist Ty has most recently performed in the 2018 Guitar Extravaganza on Naxos Island and in Henrique Eisenman's Brazilian Ensemble. He also actively plays as a pit guitarist for musical productions in the Houston area.
---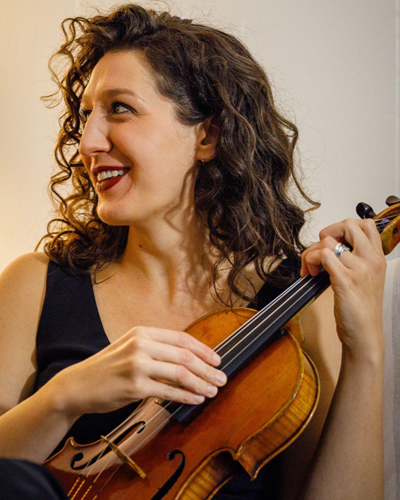 NINA KNIGHT, Strings (Nina.G.Knight@LoneStar.edu)
Ph.D. in Viola Performance, University of Houston, 2019
M.M. in Viola Performance, Georgia State University, 2014
B.M. in Violin Performance magna cum laude, Florida State University, 2007
Nina Knight enjoys a fulfilling career as a performer and pedagogue. Performance and teaching opportunities have taken her to concert halls and universities in the United States, Europe, and Asia.

In Houston, Texas, Dr. Knight maintains an active performance schedule. In recent years she has performed with the Knight-Blahulyak Duo, the Kolonneh String Quartet, the Axiom Quartet (2015-2018), Aperio-Music of the Americas, and the Texas New Music Ensemble. As a collaborative artist she has premiered works for string quartet, viola and piano, viola and cello, and viola and dance.
In addition to performing, she enjoys opportunities as a guest clinician and lecturer at schools, festivals, and conferences including the TMEA and ASTA Conferences.
Currently, Nina serves as the Director of Operations for Brazos Music and is the co-founder and Musical Director of Houston Orchestra for All and Houston Fiddle Week. With over half a decade of experience teaching in higher education, Nina seeks to prepare students for more than their musical goals. Working with university students inspired her to reach out beyond the college classroom and work with musicians from a variety of backgrounds and abilities. By combining compassion, kindness, clear direction, and high quality instruction Nina provides a safe and nurturing environment in her teaching spaces.
Her influential teachers include Wayne Brooks, Tania Maxwell Clements, Laurie Carney, and Beth Newdome. She plays on a viola made by Marengo Romanus Rinaldi (Turin,1897). Her violin was made by the Virzi Brothers (New York, 1932). Learn more: www.nbkstrings.com
---
EUNAE LEE
, Piano (
Eunae.Lee@LoneStar.edu
)

M.M. in Piano Accompanying and Specialist degree in Vocal Coaching and Accompanying, University of Michigan
B.M. in Piano Performance, Seoul National University
Ms. Lee started her piano at 6 years old in Seoul, Korea. She went to Seoul Music and Art school and later got her Bachelor's degree in Piano Performance at Seoul National University.
She came to the US to study and got her Master's in Piano Accompanying and her Specialist degree in Vocal Coaching and Accompanying at the University of Michigan in Ann Arbor. While she was in Michigan, she studied with Martin Katz, the world-renowned collaborative pianist and teacher. Ms. Lee was also a recipient of Eugene Bossart Scholarship at the University of Michigan.
She had an opportunity to study as an intern at the Opera Company of Philadelphia during the last year of her graduate study and was soon hired there as a Rehearsal Pianist after graduation. For the next ten years, she worked at the Opera Company of Philadelphia, while serving as a faculty member at the prestigious Curtis Institute of Music.
Her Summer season experiences include: Music director at Belvoir Terrace in Lenox, Massachusetts; Faculty at Hartwick College Summer Music Festival in Oneonta, New York; and Pianist at Spoleto Festival in Spoleto, Italy.Ms. Lee has also performed numerous recitals as a collaborative pianist in Asia and North America.Ms. Lee is currently working as a Staff Pianist at Lone Star College.
---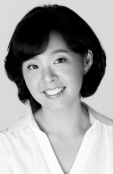 SO YOON LEE, Piano (so.y.lee@lonestar.edu)
D.M.A. in Piano Performance, University of Texas in Austin, 2006
Performance Certificate in Piano, Eastman School of Music, 2003
M.M. in Piano Performance and Literature, Eastman School of Music, 2002
B.M. with highest honors in Piano Performance from Seoul National University, 2001
So Yoon Lee, pianist, first prize winner of the 22nd Kingsville International Competition enjoys a remarkable and multifaceted career that has taken her throughout the United States, Canada and Asia. In addition to garnering many awards from her alma mater, she was the second prize winner of the 26th Frinna Awerbuch International Piano Competition in New York City (2002); prize winner of the Washington International Competition in Washington, DC (2005); and second prize winner at the 2007 Bradshaw & Buono International Piano Competition in New York City. She has studied with Barry Snyder, Anton Nel, Krystian Zimerman, Ursula Oppens, Paul Badura-Skoda, Jean Barr, and Ann Shein. For many years she has maintained a busy schedule as performer and collaborator in solo recitals, chamber music performances, and ensemble performances. Her recital appearances have included numerous performances at the Carnegie Hall, Steinway Hall, Bechstein Auditorium, the Kennedy Center in Washington, DC, and numerous other major world venues. Eager to pursue dual careers in teaching and performing she was appointed to the faculty of the University of Texas Pan American and Texas Southern University. She is currently a piano faculty at Lone Star College-CyFair, where she received a Faculty Excellence Award in 2010.
---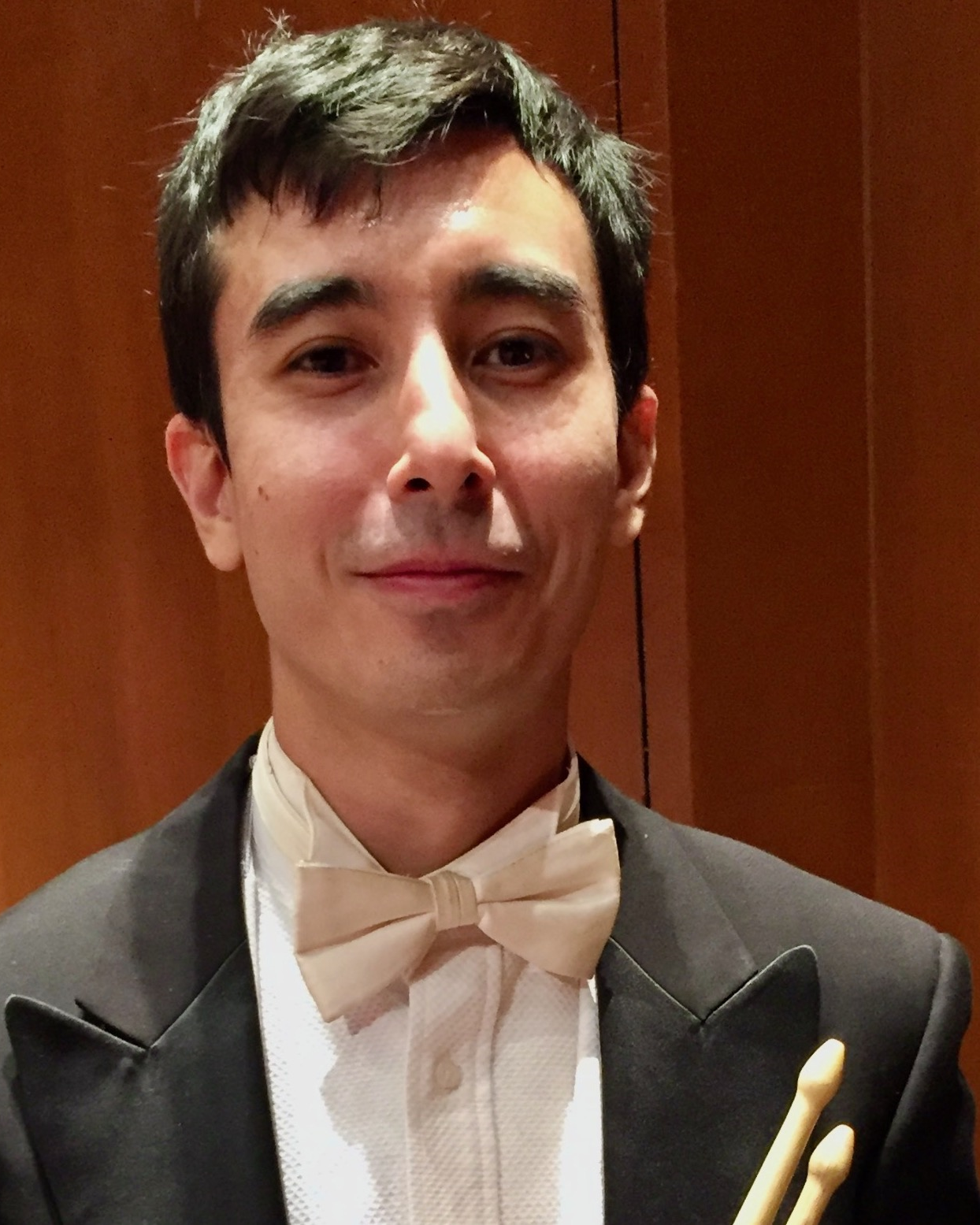 ROBERT MCCULLAGH, Percussion (Robert.Mccullagh@LoneStar.edu)
Robert McCullagh has performed extensively as a solo, chamber, and orchestral percussionist in the U.S. and Europe. He is currently a tenured percussionist with the Houston Ballet Orchestra. Other orchestral engagements include performances with the Houston Symphony, San Antonio Symphony, Ft. Worth Symphony, and Houston Grand Opera. Robert is also a fellow of the National Repertory Orchestra, Texas Music Festival and has performed with the Breckenridge Music Festival. Robert also maintains a private studio in the greater Houston area.
---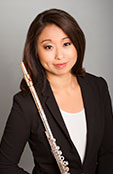 IZUMI MIYAHARA, Flute (Izumi.Miyahara@lonestar.edu)
M.M. in Music, Rice University
B.M. in Flute Performance, University of Cincinnati College-Conservatory of Music
Flutist Izumi Miyahara is a freelance artist and educator based in Houston, Texas. She is a frequent guest musician with the Houston Symphony, Houston Grand Opera, and Houston Ballet orchestras, and holds positions with the Symphony of Southeast Texas in Beaumont, TX, and the Corpus Christi Symphony Orchestra. Additional engagements include the San Antonio, Sarasota (FL), Louisiana, New World (Miami), and Breckenridge (CO) Music Festival Orchestras. She has performed with renowned conductors such as Sir Neville Marriner, Michael Tilson Thomas, Hans Graf, and Paavo Jarvi, among others.
A recipient of the 2018 "Let Creativity Happen!" Express Grant from the City of Houston and Houston Arts Alliance, Izumi maintains a private flute studio and is on the faculty of Kinder High School for the Performing and Visual Arts and Lone Star College-Cy-Fair. She is a native of New York City, a graduate of the Juilliard School Pre-College Program, and holds a Bachelor of Music from the University of Cincinnati College-Conservatory of Music and a Master of Music from Rice University.?
---
HUAY MING NG, Piano (HuayMing.Ng@lonestar.edu)
D.M.A. in Composition, Rice University Shepherd School of Music, 2005
M.M. in Composition, University of Houston Moores School of Music, 2000
B.M. summa cum laude in Piano Performance and Composition, Univ. of Houston, 1998
Dr. Hauy Ming Ng is Adjunct Instructor of Music at Lone Star College-CyFair, where she has taught since the fall of 2008. She earned a D.M.A. from Rice University at Houston (where she held the Brown Fellowship), and a M.M. from the University of Houston. Among her many commissions and performances are those with the Aura contemporary Music Ensemble in Houston, Symphony North of Houston and the United Methodist Church of Ypsilanti, Michigan. Dr. Ng has performed the Fauré Ballade for Piano and Orchestra as a soloist with the Symphony North of Houston. Other collaborations include those with the Doctors' Orchestra of Houston as well as the First Presbyterian Church of Houston.
---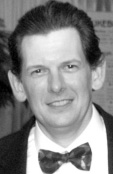 DREW SLATTON, Voice (Drew.Slatton@lonestar.edu)
Advanced Degree in Vocal Performance, Opera Music Theatre International, 1997
B.M. in Vocal Performance, Louisiana State University, 1987
As a performer, Drew Slatton has thrilled audiences across the United States, Europe, and South Korea, appearing in more than 150 different productions with over 40 leading tenor roles in both opera and musical theatre. He has garnered much praise for his "focused vocal intensity and fine acting." Specializing in the repertoire of Verdi, Puccini, and Verismo composers, he is known for his "distinctive steely timbre," "thrilling high notes," and "robust tenor voice." Mr. Slatton is a familiar face to the LSC Cy-Fair stage, having performed the Phantom in Phantom of the Opera and Jean Valjean in last spring's Les Miserables. Still an active performer, other recent performances include a reprise of Jean Valjean in Les Miserables in Ft. Bend County, Turiddu/Canio in the double bill of Cavalleria Rusticana and Pagliacci, and several concert appearances. Mr. Slatton studied singing with the legendary basso Jerome Hines and acting with internationally renowned director Frank Corsaro. His experience and expertise have made him an invaluable teacher and trainer in the arts of singing and acting. Following his mentors, he tailors his teaching method to give his pupils the physical strength and artistic instincts to succeed in the vocal arts. Mr. Slatton's honors include awards from Opera Music Theater International, the Center for Contemporary Opera, the Richard Tauber Competition, and Syracuse Opera (Artist of the Year).
---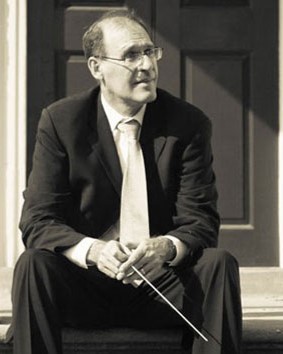 KIRK WILKE, Symphony Orchestra (Kirk.Wilke@LoneStar.edu)
M.M. in Conducting, George Mason University
Artist Diploma in Conducting, Cleveland Institute of Music
B.M. in Music Education, Eastman School of Music
irk Wilke began his musical studies at the age of three on the piano and on the trumpet at five. Mr. Wilke has a Bachelor's of Music Education from the Eastman School of Music with an emphasis in trumpet performance. In the 1990s, Mr. Wilke began his conducting career, first earning Master of Music in Conducting from George Mason University and then an Artist Diploma in Conducting from the Cleveland Institute of Music. Principal teachers include Dick Jones (Eastman), Anthony Maiello (George Mason), and Carl Topilow and Louis Lane (Cleveland Institute of Music). He has also studied trumpet performance at McGill University, studying with the principal trumpet of the Montreal Symphony, Jim Thompson.
In 1986, he became the Director of Bands at McDonough High School in Pomfret, Maryland, where he directed the marching band, jazz band, and several school musicals. In 1989, he joined The Old Guard Fife and Drum Corps in Fort Myer, Virginia. He then began the development of a new one valve bugle in 1992 and began composing for the ensemble, where his music is still being performed today.
In 1999 he was named the Music Director of the Washington Symphony Orchestra and, in 2000, he was a founding member and Music Director of the Rappahannock POPS Orchestra, a position he held for over 15 years. In 2001, he was awarded a fellowship to the Aspen School of Music to study conducting, where he worked with David Zinmann, Murray Sidlin, and other prominent orchestral and opera conductors. Shortly thereafter, he gained international recognition conducting the Shangdong Symphony Orchestra in China to critical acclaim. Other conducting appearances include the Fredericksburg Festival of the Arts and the Capital Chamber Orchestra. Currently Mr. Wilke is the Orchestra Conductor os the Lone Star College orchestra in Houston.
Mr. Wilke has continued his piano and trumpet studio for over 30 years and continues to teach lessons in the greater Houston area. His students have frequently won awards at local and regional competitions in the Washington, D.C. area. Outside of music, he is an avid skier and has been a ski instructor at Whitetail Resort for the last 4 years.
Make LSC part of your story.