Roger Chambers, Interim Dean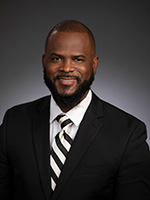 Roger Chambers, dean of Business, Technology, & Fire Science Divisions, joined LSC-Kingwood in 2011. Chambers earned a Bachelor of Science degree in computer science from Prairie View A&M University. He also obtained a Master of Science degree in software engineering from the University of Houston Clear Lake.
Chambers has worked at a number of businesses that included Vision Media One, Inc., JB Financial and Nokia Mobile Phones. He is a member of the Alpha Phi Alpha Fraternity, Inc.
"It is an absolute pleasure working at LSC-Kingwood. The environment is a quiet and typically low stressed environment. The quality of student is at a high level and make teaching a bit easier than other institutions I have worked for," Chambers stated.
Email: Roger.Chambers@lonestar.edu
Phone: 281.312.1711
Office: TIB 205A
David Teverbaugh, Program Director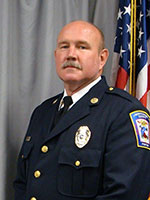 Email: David.K.Teverbaugh@Lonestar.edu
Phone: 281.312.8428
Office: CLA 112
Adjunct Faculty
Make LSC part of your story.