Lone Star College-Kingwood is the second campus of the North Harris Montgomery Community College District, now Lone Star College. The "East Campus," as it was known at the beginning, opened in 1984 with approximately 1,000 students. Today LSC-Kingwood is the educational institution of choice for more than 11,000 students.
LSC-Kingwood's mission is to help people reach their educational goals while showing them the benefits of getting involved on and off campus. The college offers students a variety of academic courses and programs such as credit classes, university transfer courses, workforce programs and extensive Continuing Education (fast-track) programs. These offerings prepare stu­dents to enter the workforce or transfer to a four-year university.
Location & Phone Number
20000 Kingwood Drive Houston, 77339
281.312.1600
Hours of Operation
Advising
Monday-Thursday: 8 a.m.-7 p.m.
Friday: 8 a.m.-5 p.m.
Saturday: 9 a.m.-2 p.m.
Campus Locations
LSC-Kingwood has two satellite facilities that provide quality education opportunities close to home.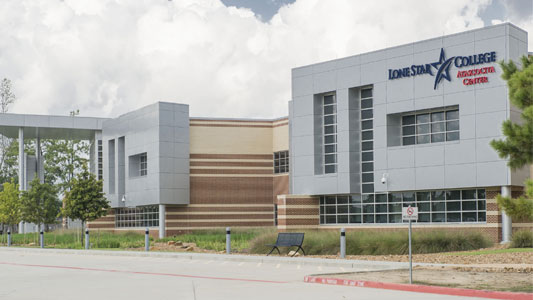 15903 West Lake Houston Parkway
Houston, Texas 77044
Opened in fall 2011
Offers local access to services, credit and continuing education courses and Academy for Lifelong Learning (ALL) programs
Phone number & Email: 832.775.0800; AC-StudentServices@lonestar.edu
Hours of Operation:

Student Services: Monday & Tuesday, 8 a.m.-6 p.m.; Wednesday-Friday 8 a.m.-5 p.m.
Library: Monday, Thursday & Friday, 7:30 a.m.-4 p.m.; Tuesday & Wednesday, 7:30 a.m.-7 p.m.
Building: Monday-Thursday, 7 a.m.-10 p.m.; Friday, 7 a.m.-6 p.m.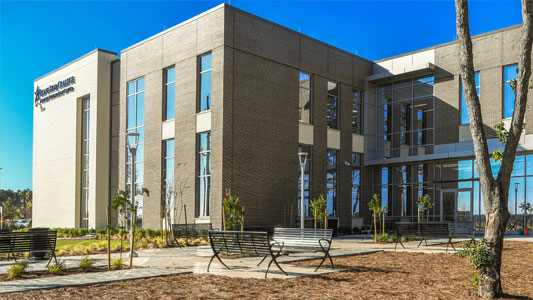 14001 Lockwood Road
Houston, Texas 77044
Opened in spring 2018
Designated as an LSC Center of Excellence.
Houses the process technology and instrumentation technology programs, various general education courses, and select continuing education classes
Phone number & Email: 346.773.3800; kc-ptac@lonestar.edu
Hours of Operation (Student Services): Monday-Friday, 8 a.m.-5 p.m.
Highlights
The Health Professions Center opened in spring 2022. It houses dental assisting, dental hygiene, nursing, occupational therapy assistant and respiratory care programs.
Only Lone Star College location that offers Dental Hygiene and Occupational Therapy Assistant programs.
Campus has many performing and visual arts exhibitions, productions and concerts each semester.
The Fire Training Facility will open in 2023. The building will hold all equipment needed for students to undergo fire exercises and learn other essential skills to become certified firefighters.
Updates
To learn about the latest news and events at LSC-Kingwood, visit the What's New page.
Make LSC part of your story.