LSC-Houston North President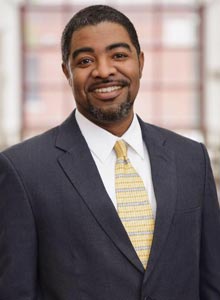 Dr. Quentin Wright is the Founding President of Lone Star College-Houston North. Prior to this position, he served as the Special Assistant to the Chancellor, Interim Vice Chancellor of Academic Success, Interim Vice Chancellor of Student Success, Vice President of Instruction at Lone Star College-Tomball and in the roles as Interim Vice President of Instruction, Academic Dean, and Speech Instructor at Mountain View College.
Dr. Wright possesses a doctoral degree in Community College Leadership from the University of North Texas, Denton. His masterís degree is from Angelo State University where he studied Communications. His undergraduate work is also from Angelo State where he received a bachelorís degree in Public Relations.
During his tenure in higher education, Dr. Wright has focused on access and equity. A few of the initiatives have included participating in local, state, and national projects related to developmental education reform, developing programs to address African American student completion gaps, and leading the effort to create Lone Star Collegeís seventh college which focuses upon equity-based initiatives such as 8-week courses, college-wide mentoring, and wraparound services.
Dr. Wright is married to Tierra and has two daughters; Amaya and Victoria.
Make LSC part of your story.