Lone Star College-Houston North strives to be a college of the community. Designed upon the principles of students first, community matters, strategic innovation, and collective accountability, this college is designed to provide students with a structured, supported experience so that they can achieve their personal and professional goals and be leaders within their communities.
For more information:
Email: HN-Info@LoneStar.edu
Call: 281.260.3500
College Mission
LSC-Houston North is a unique educational experience dedicated to putting students first and serving the community by advocating for and providing opportunities that enrich lives.
College Vision
LSC-Houston North will enhance local communities through a student-focused mentoring culture which will encompass guided academic pathways, enhanced partnerships, and comprehensive services for personal success.
College Locations
LSC-Houston North is the seventh college of the LSC System, and consists of four unique locations to serve our community.
These locations include LSC-Houston North Fairbanks, serving the Jersey Village and Fairbanks communities, LSC-Houston North Fallbrook, serving the communities immediately north of Beltway 8, LSC-Houston North Greenspoint serving the Northern Aldine and Greenspoint communities, and LSC-Houston North Victory serving the Acres Homes and Inwood Forest communities.

LSC-Houston North Campus Hours
Monday – Thursday
7 a.m. – 10 p.m. • Building Hours
5:30 a.m. – 10 p.m. • LSC-Houston North Victory Building Hours
8 a.m. – 7 p.m. • Student Services
Friday
7 a.m. – 6 p.m. • Building Hours
5:30 a.m. – 6 p.m. • LSC-Houston North Victory Building Hours
8 a.m. – 5 p.m. • Student Services
Saturday
7 a.m. – 3 p.m. • Building Hours
7 a.m. – 3 p.m. • LSC-Houston North Victory Building Hours
9 a.m. – 2 p.m. • Student Services
Current Campus Schedule as of SP 2023
College Highlights
Students that attend Lone Star College-Houston North are supported through many research-driven best practices. Specific features are: Most classes are 8 weeks long allowing for students to quickly accumulate college credits. First-time-in-college (FTIC) students are provided with faculty/staff mentors to help acclimate them to college. Classes are offered on cohorts to allow students to complete degrees in a structured and efficient manner. Wraparound services and resources are available to support students non-academic needs.
Community Support
LSC-Houston North is committed to improving the lives of students and the communities in which they reside. Therefore, the college is committed to community service activities. A few of the services include: Faith-Based Literacy Initiative to support summer reading for elementary school students. School supply drives to support K-12 students attending local school districts. College Exploration Days to provide K-12 students with insights into college. LSC-Houston North Academy to provide local seniors with an entire semester of college and career preparation activities.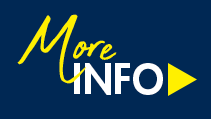 Program Offerings
Lone Star College-Houston North has created a schedule for the convenience of students. Students can now: Enroll in nine or more credit hours by simply choosing one of the cohort schedules. Attend classes in morning, afternoon, or evening blocks. Enroll in shorter semester length classes. Attend our new weekend college. Contact an advisor at any LSC-Houston North location and let them know which cohort or classes you are interested in. You can also email HN-Info@LoneStar.edu.
Make LSC part of your story.