Services
LSC-Montgomery is a beautifully hidden campus where students can enjoy their time studying peacefully, hanging out with friends, and taking advantage of all of the services available to them. We encourage you to visit with us to see everything our campus has to offer. There are three ways you can tour with us, click the link above to learn more!
Presentations
Elementary School or Middle School
A member of our Outreach team will come out to your campus to give a presentation to your students on the importance of attending college, benefits of attending community college, dual credit, or another topic of your specification.

Business or Other Organization
A member of our Outreach team will present information on community college and all that Lone Star has to offer at your next event or meeting with your business or organization.
To request a presentation from one of our Outreach representatives, please contact us at MC-Outreach@lonestar.edu.
Our Outreach Team is committed to ensuring no student misses the opportunity to enroll or register for dual-credit, or to register for their first semester as a college student. Every high school in our community is visited once every other week by their own Outreach Advisor. During our visits, we facilitate application processes, dual-credit enrollment, and serve as a direct source for students and parents to reach out to with any questions they might have about college. For more information on visit dates and times, please contact your high school's College and Career Counselor.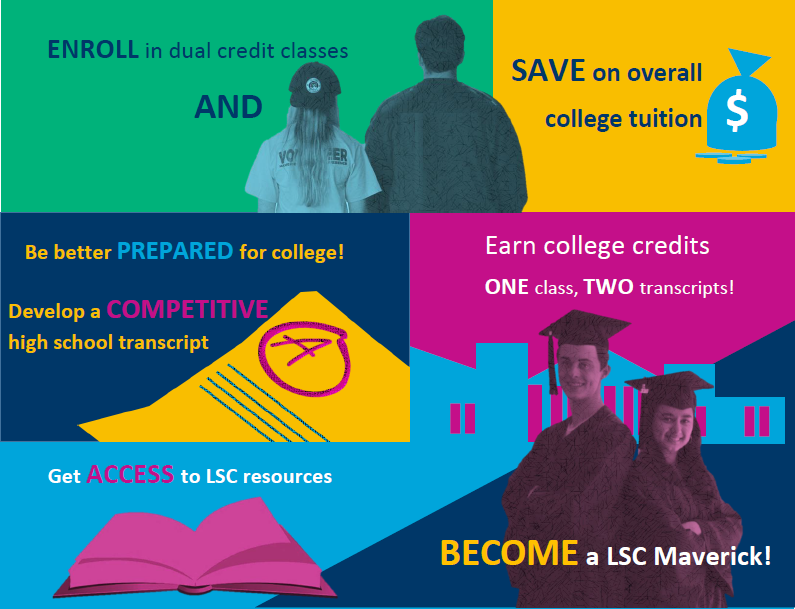 Make LSC part of your story.