LSC-Tomball Business Department
Statement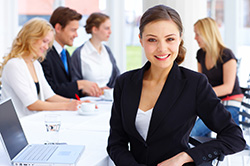 Business administration prepares students to succeed as managers and leaders. Earn a degree or certificate and enter a profession where you will think critically, work in teams, use technology, perform research, and communicate ideas effective in a global economy.
Featured Programs
The LSC-Tomball Business department offers training for careers in the following areas:
Program Benefits
• Close to home
• Exceptional tuition value
• Career enhancement
• Quality instruction
• Transfer to 4 year institutions
• Extensive online offerings
• Variety of class lengths: 3, 6, 8 and 16 weeks
Locations
We offer our Business classes at both LSC-Tomball locations for your convenience.
LSC-Tomball Main Campus
LSC-Tomball Creekside Center
30555 Tomball Parkway
Tomball, TX 77355
281.351.3300
8747 West New Harmony Trail
Tomball, TX 77375
832.761.6600
LSC-Tomball Business Faculty
Meet Your LSC-Tomball Business Management Faculty
More Information
Make LSC part of your story.