LSC-CyFair Government Department


Office: TECH 123
Front Desk: 281.290.5273

Mission
The Government Department at LCS-CyFair seeks to create an environment that transforms students into informed citizens who value community service and excel in professional life.
Vision
Our teaching inspires students to examine global issues and act upon their convictions through civic involvement.
Faculty and Staff
Government Department front desk
281.290.5273
Office: TECH 123
Click here to find out what Government courses you should be taking!
Fay Lee
Dean
281.290.3406
Office: TECH 123-F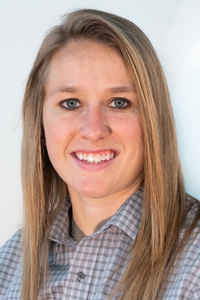 Miranda Ashworth
Department Chair
Faculty Advisor to Political Science Club
832.745.5005
Office: CASA 325-J
I have been a political science professor for 7 years and a member of the LSC CyFair faculty for 4 years. I received my Bachelor of Science in Criminal Justice with a concentration in Homeland Security and my Masterís in International Relations with a concentration in National Security from Troy University. My areas of interest include terrorism, political violence, international law and human rights. I have taught Federal/American National Government, Texas Government, Introduction to Political Science and Comparative Politics. I am also the Faculty Advisor for the Political Science Club.
I believe in a healthy balance of lectures and active discussion. I believe it is important that the students in political science courses can discuss new ideas and engage in scholarly debates. My goal is help students to realize that the subject is relevant to them and their opinion is valued, and ultimately for them to become self-motivated learners. Prior to teaching at Lone Star College, I worked as an Assistant Softball Coach at Tallahassee Community College. I have also worked with the U.S. Department of State Bureau of Diplomatic Security, emergency management agencies, and as a corrections officer. I am currently pursuing a PhD in Political Science at the University of Houston. In my spare time, I enjoy traveling, hiking, playing guitar and hanging out with my fiancé and our 3 dogs.
Sample Syllabi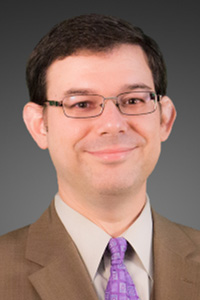 William Schulz, Jr., Ph.D
Dual Credit Department Chair
281.290.3537
Office: CASE 214-F
I have been involved in education for over a decade. After living abroad for several years, I returned stateside to earn a Master of Arts degree in History. I pursued further graduate studies in Philosophy and Political Science, earning a Masterís degree in the former and a Doctorate in the latter. Somewhere along the way, I taught high school social studies, earned a law degree, and practiced law as a Special Assistant District Attorney and in private practice. I have been particularly interested in the evolution of political ideas, especially the works of G. K. Chesterton, Dorothy Day, and Miguel de Unamuno. My fields of specialty include comparative law, modern European and Middle Eastern history, and the politics of developing nations (especially West Africa and South Asia). I have been a competition-level ballroom dancer, I am occasionally seen with a guitar, and I enjoy cuisines from around the world.
Sample Syllabi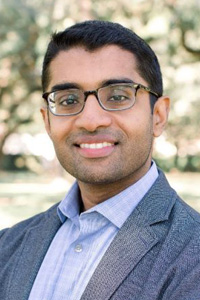 Jinu Abraham, Ph.D
Professor
281.290.5941
Office: CASA 325-T
I started at Lone Star College-Cyfair in the Spring of 2018. I am a recent transplant to Texas, as I hail from New York originally. I received my Bachelor of Arts in History and Political Science from Binghamton University and my Master's and Ph.D. in Political Science from The Graduate Center at The City University of New York. My specialties are comparative politics and international relations. My research focuses on agricultural recovery in post civil war settings.
I have taught undergraduates for seven years at a variety of community, public, and private colleges in the Greater New York City area. I have taught courses on American Government, American Foreign Policy, Civil Wars in the Developing World, Comparative Political Analysis, Politics of the Middle East, Globalization, and Introduction to International Relations. Both my Texas Government and Federal Government classes aim to create an interactive environment where students engage with the course material through class discussions, oral presentations, and an emphasis on writing to persuade an audience.
Sample Syllabi
Maria Gabryszewska, Ph.D
Professor
281.290.5932
Office: TECH 216-C
My name is Maria Gabryszewska and I just joined LSC-CyFair in Spring 2018 as a political science professor. Prior to moving to Texas, I have taught Political Science as well as Writing and Rhetoric courses at Florida International University, where I finished my doctorate. I am originally from New Jersey, which is where I received my two- and four-year degrees from Union County College and Kean University. My primary research interest is American politics with a focus on women and politics, Congress, Political Communication, Political Behavior, and interdisciplinary pedagogical approaches. I enjoy staying abreast of the various fields, and present my own research at regional as well as national conferences.
In an age of content at your fingertips, I believe my role as an instructor is to inspire. My goal is to inspire my students to think about how they can contribute not only as a student in my class, but locally and globally as citizens. My intention is to help students reflect on how politics impacts them, and how they (in turn) may impact politics.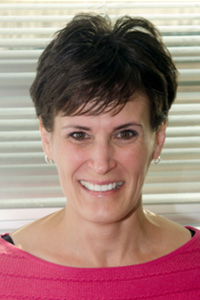 Heidi Green, Ph.D.
Professor
281.290.5918
Office: CASA 325-L
I am a Professor of Political Science with a focus on the United States Supreme Court and judicial politics. I have been teaching full-time at Lone Star College-CyFair since the fall of 2006. Previously, I was an interim instructor and taught criminal justice at Wayne State College in Wayne, Nebraska with an emphasis on community-based corrections. I have a Bachelor of Science degree in Comprehensive Criminal Justice from the University of Nebraska-Kearney (1995), a Master of Liberal Arts degree in Government from Harvard University Division of Continuing Education (Extension School) (1998), a Graduate Certificate in Women in Politics and Public Policy from the University of Massachusetts-Boston (2000), and a Ph.D. in human services from Walden University (2015).
Prior to teaching at the college level, I worked as a caseworker at the Crittenton Center in child welfare in Iowa. From 2000 Ė 2001, I worked for the McCormack Institute of Public Affairs at the University of Massachusetts-Boston serving as a research assistant and survey analyst in the Presidential Election of 2000 between George W. Bush and Al Gore. I have also published an article titled, "Was the Roe v. Wade Decision the Correct One?" in History in Dispute (1999). I am married and have two sons. Personally, I love to read, watch Downton Abbey on PBS, and go to the Houston Symphony and Houston Grand Opera.
Sample Syllabi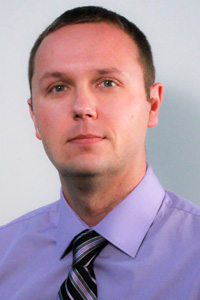 Milosz Kucharski, Ph.D.
Professor
281.290.3564
Office: HSC 117-R
I am professor of political science, and I joined the LSC-CyFair faculty in 2012. I received a Bachelor of Arts degree in Political Science from the University of California at Davis. I also hold both graduate and doctoral degrees from the same institution, specializing in International Relations and American foreign policy.
I have taught a variety of political science courses including American and Texas Government, Introduction to Political Science, The Politics of Interdependence, and Introduction to International Relations. I am committed to quality teaching and participating in the academic development of my students.
I embrace teaching as a service to the campus community as well as an opportunity to empower students and to help them develop confidence in their own abilities. In my classroom, I employ a variety of instructional methods, including student-centered, active and experiential learning strategies. I never tell students what to think; instead, I provide them with critical thinking tools that they may take beyond the classroom. I place strong emphasis on developing studentsí research and writing skills, and I prioritize understanding over the simple accumulation of facts. Most importantly, I truly enjoy teaching and I look forward to each and every class.
Sample Syllabi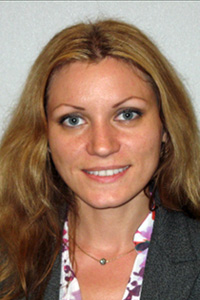 Mayia Shulga, Ph.D.
Professor
281.290.3548
Office: HSC 117-G
I received my Ph.D. from the University of California, Riverside, and in my graduate research I focused on democratic theory, political economy, and political cultures in Ukraine and Russia in the 1990s. I have taught courses on Political Ideologies, Introduction to Political Theory, Political Theory of Globalization, Introduction to Political Science, American Government, and Texas Government. Currently, my curriculum is centered on giving meaning to social transformations in the early 21st century United States through application of historical and cross-cultural comparisons. My pedagogy is mainly grounded in the Socratic method because my primary goal is to teach students to think.
Sample Syllabi
Make LSC part of your story.