Inkling Creative Writing Club and Magazine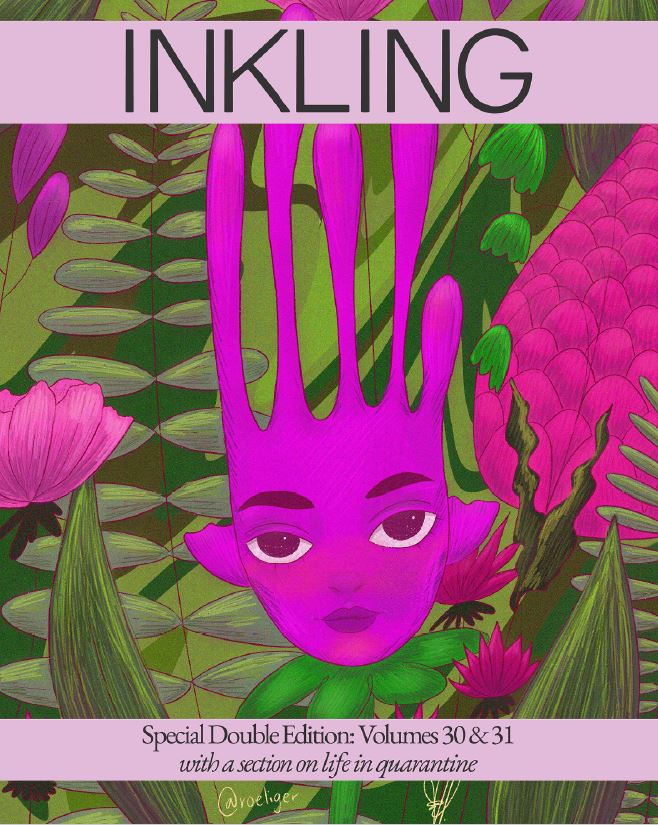 Click on the photo above to view the 2020-2021 Inkling Magazine
Inkling Creative Writing Club, of Lone Star College-Tomball, seeks to promote creative arts at LSC-Tomball by publishing student writing and artwork, encouraging students to practice their craft, and bringing writers and artists to our campus and the Tomball community. The club's creative arts magazine, Inkling Magazine, features student poets, short story writers, artists, and photographers. All of the pieces published in the magazine are student works, and a student staff produces the magazine as well. The club also hosts a reading series and other campus events.
Magazine submissions are accepted year round, and the magazine is released annually, in late spring. Submissions sent by December 15th are considered for the issue to be released in the spring semester immediately following the submission. Submissions received after December 15th are considered for the spring of the next academic year. You can find the Inkling Magazine submission form below. Instructions are outlined on the form.
Please click HERE to submit your art and poetry work to the Inkling magazine.
Please look through the past issues of Inkling Magazine, and enjoy the poetry, short stories, photography, and graphic art of our most creative students. Get inspired, and submit your own creative pieces to the magazine, as well!
If you have any questions or would like to join our magazine staff and/or creative writing club, please feel free to contact us at Inkling@lonestar.edu, find us on Facebook at www.facebook.com/TheInklingTomball, or just show up at one of the meetings or events listed below.
For a link to our virtual meetings, please email Melissa.J.Studdard@lonestar.edu.
Meetings will be held every other Thursday, 2:00-3:00 p.m., on these dates:
Februray 10, 2022
February 24, 2022
March 10, 2022
March 24, 2022
April 7, 2022
April 21, 2022
May 5, 2022
Make LSC part of your story.