First Line Logistics Leader Certificate Level I
CERTIFICATE
Program Pathway
First Semester Courses
19 Credits
LMGT 1319
Introduction to Business Logistics
3
LMGT 1321
Introduction to Materials Handling
3
LMGT 1425
Warehouse and Distribution Center Management
4
BMGT 1327
Principles of Management
3
EDUC 1300
Learning Framework: 1st Year Experience
3
BMGT 2303
Problem Solving and Decision Making
3
First Line Logistics Leader Certificate Program Total
19 Credits
Program Details
Logistics management is a business management program that prepares graduates for employment in the areas of total supply chain management, including inventory control, materials management, and transportation. The field of logistics management includes occupations such as supervisors and/or managers of transportation, warehousing, and materials management. In addition, skilled-labor in logistics-related areas such as materials handling, equipment operators, and administration support, play an equally vital role. Logistics is now widely recognized as a critical driver of operational excellence, cost reduction, and customer service to an organizationís bottom line.
Three major functional areas of logistics are
warehousing,
transportation and
materials management.
Advances in Enterprise Resource Planning (ERP) and Logistics Management Systems (LMS) technology have enabled logistics managers in each of these functional areas to gather, analyze and process data, resulting in automation and enhanced productivity. The demand for trained logistics professionals is growing nationally, resulting in career opportunities in high-growth industries and is projected to add substantial numbers of new jobs in Texas.
The AAS degree in Logistics Management is a four-semester program consisting of courses from the core academic area, business management, and logistics management. The LSC-CyFair and LSC-North Harris Logistics Management AAS degree has incorporated Texas Skill Standards into the curriculum and received the Texas Workforce Investment Council recognition. The Texas Skills Standards enhance the logistics management curriculum and give students more marketable skills needed for the industry. LSC-CyFair and LSC-North Harris offer the First Line Logistics Leader certificate as a one-semester program of five courses.
For careers and median salaries, visit Career Star for more information.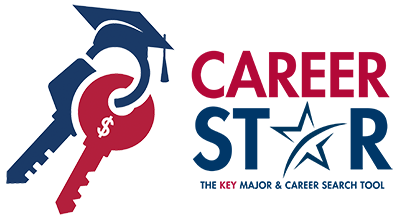 Testimony
"I love this school. They have given me a new outlook on my career and I would not change anything for the world."

STACEY B.
Make LSC part of your story.