Web Design Certificate Level II
CERTIFICATE
Program Pathway
First Semester Courses
15 Credits
ARTC 1302
Digital Imaging I
3
ARTC 1317
Design Communication I
3
IMED 1301
Introduction to Digital Media
3
IMED 1316
Web Design I
3
EDUC 1300
Learning Framework: 1st Year Experience
3
Second Semester Courses
15 Credits
ARTS 1316
Drawing I
3
COSC 1315
Programming Fundamentals I
3
IMED 1341
Interface Design
3
IMED 1345
Interactive Digital Media I
3
IMED 2315
Web Design II
3
Third Semester Courses
15 Credits
ARTC 1353
Computer Illustration
3
IMED 2309
Internet Commerce
3
IMED 2345
Interactive Digital Media II
3
IMED 2313
Project Analysis and Design
3
IMED 2349
Internet Server Management
3
Fourth Semester Courses
3 Credits
IMED 2311-or-IMED 2380
Portfolio Development1-or-Cooperative Education - Interactive Media1
3
Web Design Certificate Program Total
48 Credits
Program Details
The goal of the Visual Communication program is to create a stimulating learning environment for students where they can pursue their specific interest within five areas of professional study: graphic design, multimedia, web design, video and post production and 3-D animation. Design services, publishing, advertising, public relations, computer systems design and related services contain areas of employment for the visual communication graduate.
Courses in the Web Design track focus on implementing design principles and creativity into interactive and digital platform designs. Students learn
different aspects of web based software and programming languages, along with web based technologies to generate dynamic, responsive, and artistic user interface designs and visual information.
The Visual Communication Associate of Applied Science degree is awarded for successful completion of 60 credit hours that include a common core of academic and a selection of technical courses. A certificate in Visual Communication is structured to be completed in 2-3 semesters and is designed to provide a core understanding of a specific area.
For careers and median salaries, visit Career Star for more information.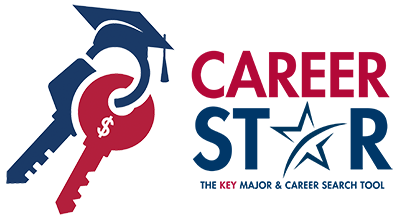 Testimony
"I love this school. They have given me a new outlook on my career and I would not change anything for the world."

STACEY B.
Make LSC part of your story.