Office of Technology Services
|
Hours

The OTS ServiceDesk is your first point of contact when in need of assistance. When you require someone to assist you in loading new software, setting up equipment, or repairing hardware, friendly OTS staff are on campuses to assist throughout the day. Typical on-campus, non-holiday hours tend to follow the campus hours.
Hours

Service Desk 1.866.614.5014
24x7, 365 days a year
Hours vary by campus, so please be sure to verify with your local OTS staff.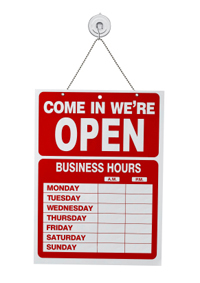 Hours