OTS on Campus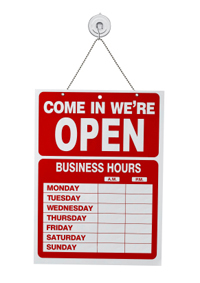 The Office of Technology Services (OTS) Service Desk is your first point of contact when in need of urgent assistance. Contact the Service Desk 24x7, 365 days a year at 832.813.6600 or 1.866.614.5014. You can also E-mail us at ots@lonestar.edu or visit Service Now.
When you require someone to assist you in loading new software, setting up equipment, or repairing hardware, friendly OTS team members are on each campus to assist throughout the day. Typical on-campus, non-holiday hours tend to follow the campus hours.
Our team has standard operating procedures in place for such actions as computer deployment and equipment checkout. We strive to complete all requests as quickly and efficiently as possible. Click here to download a copy of the equipment checkout form. When equipment is checked out, this form MUST be signed by the responsible party and an OTS representative.
---
OTS On-Campus Locations, Directors, and Hours of Operation
Hours listed below go into effect June 2, 2014 for Summer Term 2014


LSC-CyFair
Doug Caesar, OTS Director
| | |
| --- | --- |
| LSC-CyFair | Technology Center, room 120A |
| Monday - Thursday | 7 a.m. - 9 p.m. |
| Friday & Saturday | 9 a.m. - 4 p.m. |
| Sunday | 1 p.m. - 5 p.m. |
| Cypress Center | |
| Monday - Thursday | 7 a.m. - 7 p.m. |
| Friday - Sunday | Closed |
| Fairbanks Center | |
| Monday - Thursday | 7 am. - 7 p.m. |
| Friday - Sunday | Closed |
---

LSC-Kingwood
Oscar Ramos, OTS Executive Director
| | |
| --- | --- |
| LSC-Kingwood | Classroom Building A, suite 115 |
| Monday - Thursday | 7 am. - 7 p.m. |
| Friday | 9 a.m. - 2 p.m. |
| Saturday & Sunday | Closed |
| Atascocita Center | |
| Monday - Thursday | 7 a.m. - 5 p.m. |
| Friday - Sunday | Closed |
---

LSC-Montgomery
Jim Crawford, OTS Executive Director
| | |
| --- | --- |
| LSC-Montgomery | Administration Building, room 209 |
| Monday - Thursday | 7 a.m. -10 p.m. |
| Friday & Saturday | 8 a.m. - 3 p.m. |
| Sunday | Closed |
| Conroe Center | |
| Monday - Thursday | 7 a.m. -10 p.m. |
| Friday | 7 a.m. - 5 p.m. |
| Saturday & Sunday | Closed |
---

LSC-North Harris
Butch Juelg, OTS Associate Vice Chancellor & Executive Director
LSC-North Harris

Academic Building, room 101

Monday - Thursday

7 a.m. - 9:30 p.m.

Friday

8 a.m. - 3 p.m.

Saturday

9 a.m. - 5 p.m.

Sunday

Closed

CHI Center

Room T20

Monday - Thursday

8 a.m. - 5 p.m.

Friday - Sunday

Closed

Greenspoint Center

Room 111C

Monday - Thursday

7 a.m. - 9:30 p.m.

Friday

9 a.m. - 1 p.m.

Saturday

9 a.m. - 1 p.m. (until June 28)
Closed (June 28 - August 1)

Sunday

Closed

Health Professions Building

Instructional Building, room HPB111D

Monday - Thursday

7 a.m. - 9:30 p.m.

Friday

Closed

Saturday

8 a.m. - 5 p.m. (subject to change without notice)

Sunday

8 a.m. - 5 p.m. (subject to change without notice)

Victory Center

Room VC-104

Monday - Thursday

7 a.m. - 9 p.m.

Friday

9 a.m. - 1 p.m.

Saturday & Sunday

Closed
---

LSC-Tomball

Ben Leung, OTS Executive Director
LSC-Tomball

South

Building, room 209

Monday - Thursday

7:30 a.m. - 10 p.m.

Friday

Closed

Saturday

8 a.m. - 5 p.m.

Sunday

Closed

Health Science Building

Monday - Friday

7:30 a.m. - 4:30 p.m.

Saturday & Sunday

Closed
---

LSC-University Park
Blaine keener, OTS Director
LSC-University Park

Building 11

, room 11134

Monday - Thursday

7:30 a.m. - 10:20 p.m.

Friday

7:30 a.m. - 4:30 p.m.

Saturday

8 a.m. - 5 p.m.

Sunday

Closed