Meet Our Team
Tracie Kamenoff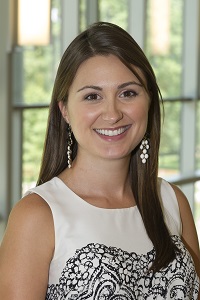 Tracie returned to Lone Star College-Kingwood to work full-time after having attended as a student from 2004 to 2006. For almost a decade, Tracie has been committed to student success and has served in a variety of roles including event coordinator, student mentor, psychology research assistant, grant writer, director for summer grant programs, advisor and now department manager. She began this journey as the Chapter President of Alpha Lambda Xi, Kingwood's chapter of Phi Theta Kappa, International Honor Society. Serving in that role changed the way Tracie viewed leadership and is a big part of why she enjoys what she does in the Office of Student Life.
Tracie received a Bachelor of Science in Psychology in 2008 from Sam Houston State University and a Master of Science in Industrial-Organizational Psychology in 2010 from Lamar University.
Tracie Kamenoff
Program Manager, Office of Student Life
Email: Tracie.L.Kamenoff@lonestar.edu
Phone: 281.312.1794
Office: SCC 243
Lisa Hill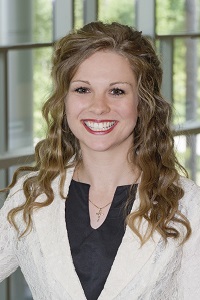 Lisa hails from northern Virginia, where she earned her Bachelor of Arts in Philosophy from Christendom College. There, she served as head resident assistant, Student Life program manager, and a PAS mentor, among other roles. Lisa's most memorable college experience is her semester in Rome, which included traveling through England, France, Austria, Germany, Ireland and Spain. She highly recommends students pursue study-abroad programs, as they are life-changing opportunities for intense personal growth, cultural awareness, and international exposure. Previously, Lisa taught 5th grade, while serving as the middle school soccer coach and choreographer for the theater department at her school.
Lisa is the oldest of six children, and in her free time she enjoys teaching 2nd grade CCD, playing sports, decorating/organizing, sharing coffee dates with friends, two-stepping, event planning, photography, hiking, and spending time with family. Lisa is very excited to be at Lone Star College-Kingwood, where her goal is to increase student engagement on campus and build student leaders who are enthusiastic and confident about their futures.
Lisa Hill
Clubs and Organizations Coordinator, Office of Student Life
Email: Lisa.L.Hill@lonestar.edu
Phone: 281.312.1799
Office: SCC 241
Kelly Schrader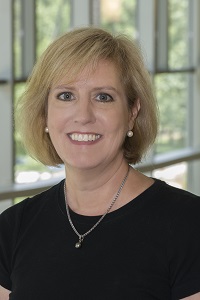 Kelly is originally from San Francisco, California and earned her English Literature degree from San Francisco State University. She has been a Kingwood resident since 1999 and joined Lone Star College in May of 2012 as the Events Specialist in the Office of Student Life. "I find the atmosphere here enriching and vibrant. I think Lone Star College is a perfect springboard to opportunities for all students and I am excited to be a part of it." Kelly's son and husband occupy most of her free time, but she manages to fit in some fun stuff like shopping, reading, traveling the world and dining out!
Kelly Schrader
Events Specialist, Office of Student Life
Email:
Kelly.M.Schrader@lonestar.edu
Phone:
281.318.4313
Office:
SCC 242
Nicholas Johnson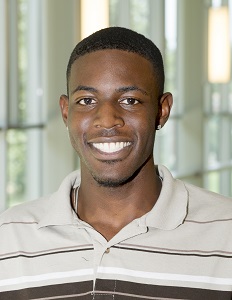 Nick was born in Indianapolis, IN, but grew up in South Bend, IN and made his way to Houston, TX in 2008. Nick graduated from Kingwood High School in 2012, shortly after being named "Mr. KHS." Before graduating Nick attained leadership positions in Student Council, Texas SkillsUSA and served as a class officer and captain of the spirit crew. After graduation, Nick chose to attend Lone Star College- Kingwood in the fall of 2012. He has since served as the Living Stones Ministry Vice-President for 2 years, Student Ambassador for two years, President of African American Student Association and Vice President of Legislative Affairs for SGA. He currently sits as the Executive Vice-President of Student Government Association. Nick completed the Lone Star Leadership College program in April 2014. He also serves in the college ministry at Second Baptist Church. Nick will graduate with his Associate of Arts in May 2015 and plans to transfer to the University of Houston to major in Organizational Leadership Supervision. In his free time, Nick enjoys working out, swimming, friends/family, community service, drawing, music, and church.
Nicholas Johnson
Student Activities Center Specialist, Office of Student Life
Email:
Nicholas.Johnson@lonestar.edu
Phone:
281.318.4326
Student Activities Center:
SCC 240
Andres Jaspe
Student Assistant