Upcoming Conferences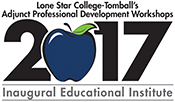 Inaugural Educational Institute
-- Cancelled --
---

GRIT™ Summit
Friday, October 13, 9 a.m. - 3 p.m. in Beckendorf Conference Center
The Global GRIT Initiative and Lone Star College-Tomball are hosting the 2nd Annual GRIT Summit on Friday, October 13, 2017. This year, the theme is From Can't to Can. All presentations/workshops will focus on how using GRIT has moved a culture or a person from a can't attitude to a can attitude.
---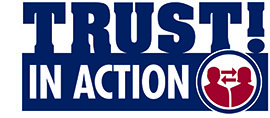 Trust in Action Conference
Save The Date: Friday, October 20, 9 a.m. - 3 p.m. at System Office, The Woodlands
The Organizational Development Advisory Council (ODAC) is hosting an internal, one-day conference based on the LSC cultural belief of Trust!
LSC employees will learn how to put the cultural belief of Trust! into action to better serve our students, collaborate within and across teams, and achieve our goals.
Stay tuned for more details and opportunities to submit a presentation proposal for this informative conference.
---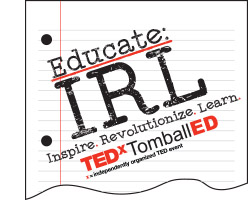 TEDxTomballED
Wednesday, February 28, 2018, 9:00 a.m. – 12:00 p.m. in the Performing Arts Center (PAC)
TED-Ed is TED's youth and education initiative. TED-Ed's mission is to spark and celebrate the ideas of teachers and students around the world. Everything we do supports learning — from producing a growing library of original animated videos , to providing an international platform for teachers to create their own interactive lessons, to helping curious students around the globe bring TED to their schools and gain presentation literacy skills, to celebrating innovative leadership within TED-Ed's global network of over 250,000 teachers.
TED-Ed has grown from an idea worth spreading into an award-winning education platform that serves millions of teachers and students around the world every week.