Career & Technical Education
Careers, Not Just Jobs
Earn your workforce certification through our Career Technical Education programs. If you want to start a new career, change careers, or update your current skills, these programs will help you learn the skills and get the credentials you need to quickly get into the workforce.
Workforce scholarships may be available to those who qualify.
Programs of Study

Agriculture, Food, & Natural Resources
The LSCS Vet Tech program has been twice recognized as an exemplary program by the State of Texas.
Learn More »

Architecture & Construction
Offerings are available in electrical, facilities management, HVAC&R, interior design, and land surverying. Learn More »

Arts, Audio/Visual Technology & Communication
Trains todays designers to create the communications of the future. Learn More »

Business Management & Administration
The business of America is business. Get the management and office technology experience you need to get ahead. Learn More »

Education & Training
Get your K-12 teaching certificate or become a substitute teacher. Learn More »

Energy & Manufacturing
From engineering technology to welding—quickly get the high-tech skills you need. Learn More »

Finance
Students are prepared for entry-level work in investment planning, auditing, accounts payable and accounts receivable. Learn More »

Health Science
Our health care programs can help you start your career at one of the world's best health systems in Houston. Learn More »

Hospitality & Tourism
Provides students with an exciting opportunity to learn skills in customer service, decision-making, analysis and planning. Learn More »

Human Services
Work to assist or empower individuals and families to help them live more productive lives. Learn More »


Information Technology
Learn tomorrow's technology...today! Certifications for Oracle, Cisco, web design, and more. Learn More »

Law, Public Safety, Corrections, & Security
Become a licensed Emergency Medical Technician (EMT) or Law Enforcement Officer. Learn More »

Marketing
Learn how to connect your business to its customers in the fastest way possible. Learn More »

Science, Technology, Engineering & Math
STEM workers drive our nation's innovation and competitiveness by generating new ideas, new companies and new industries. Learn More »

Transportation, Distribution & Logistics
Offerings are available in automotive technology, aviation management, and logistics. Learn More »
Workforce Scholarships
Workforce scholarships are available to eligible students pursuing training in high-skill, high-growth occupations.
Grants
A grant is money set aside by both the state of Texas and the federal government for students who need it to pay for college. Grants are often called "gift aid" because they do not need to be repaid.
Lone Star College offers a variety of grant options to find out more visit the Financial Aid Website.
Helping You Build Your Career
Lone Star College has career and technical education programs to meet your needs. Whether it is training or retraining, customized or traditional programming, LSC can help you meet your short- and long-term goals.
In our programs, students learn the concentrated, workforce-specific skills they need to advance their career in Texas' growing industries.
We train people entering the workforce, as well as seasoned workers that want to upgrade their skills.
Lone Star College's Workforce Council, in conjunction with the Office of Workforce Development, analyzes the local job market to help ensure that LSC is developing programs to meet current industry needs and standards.
Many of our courses and certification programs can be customized for employers and their employees through Lone Star Corporate College.
Our Small Business Development Center offers consulting, seminars and specialized workforce courses for entrepreneurs that help with topics such as new business development, marketing and finance planning.
Testimonials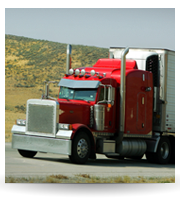 After I left the [Lone Star College Transportation Institute], I felt like I'd been driving a truck for quite a while. I used to hate getting up in the morning. Now, I don't mind at all. – Brian Guillory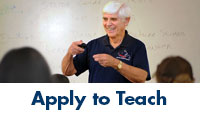 CE Contact Information
LSC-CyFair
LSC-Kingwood
LSC-Montgomery
LSC-North Harris
LSC-Tomball
LSC-University Park