Adult Education and Literacy
What is Adult Basic Education?
Adult Basic Education offers Basic English as a Second Language, English Literacy & Civics classes and GED preparation at several locations in the Lone Star College Adult Basic Education service area.
The programs are designed for native and non-native speakers who want to improve their language skills and gain the core skills they need to obtain a GED.
Classes are available for free on a first come, first served basis.
Featured Classes
Basic English as a Second Language
The ESL program provides free basic courses for adult students whose first language is not English. Classes are available for beginning students with limited reading and writing ability, as well as more advanced students. Testing is required to determine class placement and to monitor progress.
GED Preparation Classes
The GED program offers adults without a high school diploma, an opportunity to complete their high school education, improve basic education skills, and enhance their employment situation through courses which prepare students for the GED test. Orientation and assessment for appropriate placement are required.
Eligibility & Requirements
Must be 18 years or older (if younger, must provide parental permission)
Must live in Lone Star College Adult Education Program Service Area, which encompasses the Aldine, Humble, Spring and Tomball ISDs
Must present valid photo ID at the time of registration/assessment
Must take the BEST Plus test
No children allowed in the testing area
More Information
For more information, call 281.260.3576.
Testimonial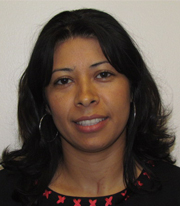 After taking ESL classes, I don't need a translator to communicate with my children's teachers anymore.
- Rosa Sagastume
Testimonial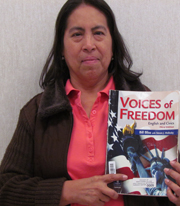 ESL classes helped me pass the test to become a U.S. citizen. Now my vote will count in the next presidential election.
- Flor Gomez
CE Contact Information
LSC-CyFair
CFCE@LoneStar.edu
Phone: 281.290.3460
Fax: 832.482.1003
9191 Barker Cypress Road, Cypress, TX 77433
LSC-Kingwood
LSCKCE@LoneStar.edu
Phone: 281.312.1660
Fax: 281.312.1612
20000 Kingwood Drive, Kingwood, TX 77339
LSC-Montgomery
LSCMCE@LoneStar.edu
Phone: 936.273.7446
Fax: 936.273.7262
3200 College Park Drive Conroe, Texas 77384
LSC-North Harris
LSCNHCE@LoneStar.edu
Phone: 281.618.5602
Fax: 281.618.5633
2700 W.W. Thorne Drive Houston, Texas 77073
LSC-Tomball
LSCTBCE@LoneStar.edu
Phone: 281.357.3676
Fax: 281.357.3726
30555 Tomball Parkway, Tomball, TX 77375
LSC-University Park
LSCUPCE@LoneStar.edu
Phone: 281.290.2601
Fax: 281.290.3691
20515 State Highway 249, Houston, TX 77070