LSC-CyFair Performance Troupe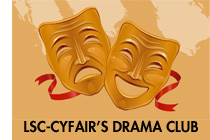 The Lone Star College-CyFair Performance Troupe's primary responsibility is to provide any Lone Star College-CyFair Student with an interest in the arts an opportunity to discuss their love of theatre and take part in all aspects of theatre production and management.
Interested in joining the LSC-CyFair Performance Troupe?
Meetings are held every other Monday at 5:00 pm in the Center For The Arts, Recital Hall.
Coming Events
Some events are free (and noted as such in their description) – others require a ticket purchase.
"27 Ways to Screw Up Your College Interview"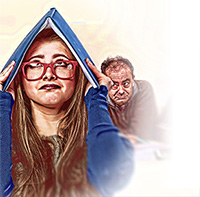 May 1 at 3:00 pm
May 2 at 7:00 pm
Black Box Theater
Two college recruiters need to fill one last spot to keep their jobs and we get to know some unconventional, crazy high school seniors that are excited to come in for the interview. For more information contact: PerformanceTroupe@LoneStar.edu. Admission is FREE with a valid Spring 2015 LoneStar ID, or $5 for anyone else who wishes to attend.
Contact the LSC-CyFair Performance Troupe
E-mail: PerformanceTroupe@lonestar.edu
Become a Facebook Fan!


Advisor:
Benjamin Mason
Phone: 281.290.3939
E-mail: Benjamin.L.Mason@lonestar.edu