LSC-North Harris Health Information Technology Department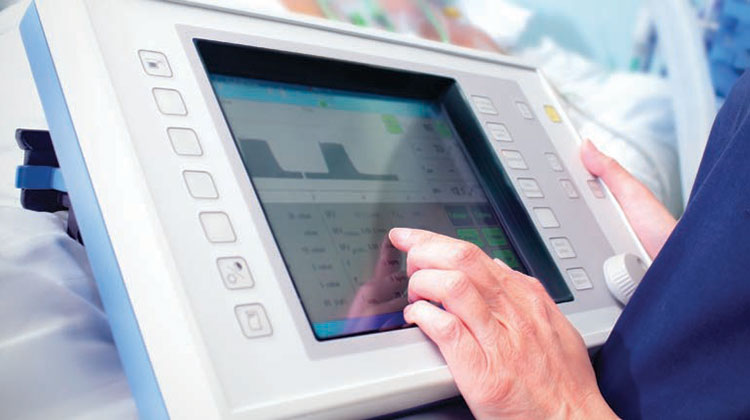 The Health Information Technology (HITT) Associate of Applied Science degree is designed to prepare graduates for entry level employment as Health Information Technicians. These positions may include billing and coding specialists, transcriptionists, medical secretaries, medical records administrators, admission/reception specialists, and medical office managers. Settings may include hospitals, physician offices, laboratories, outpatient treatment and surgical units, public health administration agencies, insurance companies, and a host of medical and pharmaceutical supply companies.
The HIT associate level program at the North Harris campus is accredited by the Commission on Accreditation for Health Informatics and Information Management Education (CAHIIM). Program accreditation allows graduates to apply for certification examination to become Registered Health Information Technicians (RHIT).
The general education core will transfer to a variety of colleges and universities. Contact our program director, Viseeta Brown, PhD, RHIA, for more specific information about course transferability. The HITT program is approved for online learning. Although online coursework is offered, students that live outside the Houston area often have a challenging time completing the clinical, practicum, and cooperative education courses. While courses are offered online, exams must be proctored. Students may complete their exams at any of the testing centers within the LSC system. For any questions please contact our academic advisor, Kenya Hicks.
If you are interested in the coding certificate programs or the Health Information Techology Associate's degree program, there are additional requirements for these programs. The application period for entry into the Health Information Technology Associate's degree program is May 1st to July 30th and for the coding certificate program is from March 1st to May 1st. Please check back here during those time periods to apply.
Program Outcomes
Graduation Rate: Based on graduate surveys of students completing the program for the 2016-2017 academic year, all students surveyed reported a 100% satisfaction rate. Graduates indicated that the program prepared them with the skills to perform as an HIM professional. Based on employer surveys from 2016-2017, 100% of respondents indicated they are satisfied with graduates from the Lone Star College – North Harris Health Information Technology Program.
Job Placement: 80% of respondents to a graduate survey indicated they were able to find employment within one year of program completion.
Pass Rate (8/1/16-7/31/17) (First Attempt): 100% (3/3)
About Tech Prep Programs

Tech Prep provides an alternative to traditional college prep programs and the nonproductive "general studies" option. In Tech Prep, high school graduates receive relevant, useful knowledge in high-tech fields. They are employable as effective members of high-tech business and industrial operations.
At the same time, the secondary education they receive prepares them for post-secondary education leading to an associate degree. Tech Prep education is a careful balance between modern technology, occupational subjects and traditional academic subjects, the latter taught in a relevant, contextual manner.
Tech Prep allows transitions between school and work according to the needs of the student.
Information Session Dates:
Tuesday, February 19, 2019
3 p.m. - LSC - North Harris, Winship 169
Tuesday, March 26, 2019
3 p.m. - LSC - North Harris, Winship 169
Tuesday, April 23, 2019
3 p.m. - LSC - North Harris, Winship 169
Tuesday, May 21, 2019
3 p.m. - LSC - North Harris, Winship 169