LSC-Tomball Kinesiology Department
KINE courses are now PHED
Looking for Kinesiology classes? Find them in the PHED list of courses.
PHED 1164 Introduction to Physical Fitness and Wellness is a health-based cardio and resistance training course of the new core curriculum of LSC.

We offer this course in the following formats:

Face to Face
Hybrid: Students exercise and complete class assignments on their own off of campus. Written exams and physical assessments are performed during campus visits; this may involve up to four visits during the course.
Online: Students fulfill the exercise requirements, class assignments and physical assessments on their own while meeting established criteria for each.

The Lone Star College Tomball Department of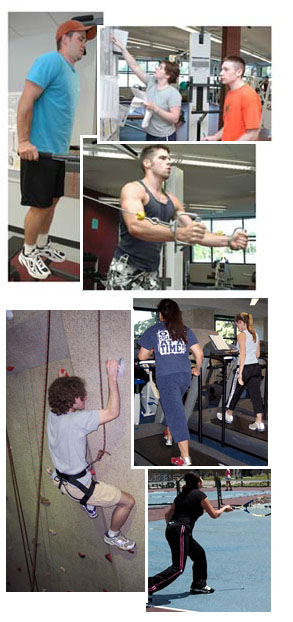 Kinesiology curriculum includes some of the most offerings among the colleges of the Lone
Star College System. Lone Star College–
Tomball includes indoor fitness courses as well as
multiple outdoor activities.
Classes Offered
PHED 1114: Aerobics
PHED 1125/2125: Tennis
PHED 1128*: Yoga
PHED 1130: Tai Chi (Self-Defense Style Class)
PHED 1164: Introduction to Physical Fitness and Wellness
PHED 1164: Introduction to Physical Fitness and Wellness: Weight Training Emphasis
PHED 1304: Personal / Community Health
PHED 1306: First Aid & Safety
Teaching Locations
Lone Star College - Tomball Wellness Center
Faculty and Staff
Bruce D. Zarosky, M.Ed.
Chair, Kinesiology
Phone: 281.351.3355
Office: N 109B
Mary Dorease Bruner
Wellness Center Staff Assistant
Phone: 281.357.3635
Office: N 104
Dr. Shelley Diviney
Dean of Health and Sciences
Phone: 281.351.3339
Office: HSB 301F