LSC-Montgomery Field of Study in Computer Science
The Field of Study in computer Science consists of academic courses leading to an Associate of Arts degree. Thi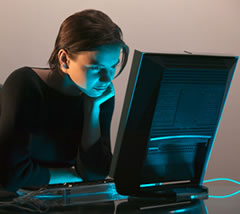 s can later be transferred and applied towards a Bachelors degree in Computer Science or Computer Management Information System.
A field of study curriculum (FOSC) is defined as "a set of courses" that satisfy lower-division requirements within a specific academic area. Receiving institutions may not require incoming transfer students to repeat courses with essentially the same content.
The program offers students a learning community atmosphere by bringing students and faculty together in continuous interaction.
This unique program:
Is open to community college, university, high school and non-degree seeking students.
Teaches courses transferable to universities in Texas.
Facilitates the enrollment process at universities.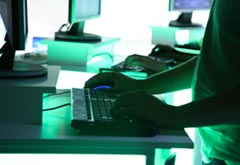 Graduate Guarantee

Lone Star College System guarantees that graduates who complete requirements for the associate of arts degree or the associate of science degree will be able to perform at the senior college or university at the level equivalent to other transfer students or the college's native students. To meet this commitment to its college's graduates, the district will provide additional academic coursework or tutoring support tuition free.