LSC-Montgomery President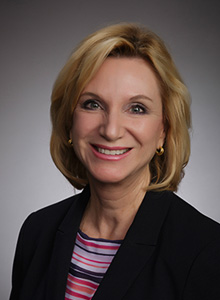 Dr. Rebecca L. Riley was named as the fourth president of LSC-Montgomery in May 2015, after serving as interim president since January 2015. She previously served as vice president of instruction at Lone Star College (LSC)-Kingwood. She holds bachelor's and master's degrees in fine arts from Texas Tech University. Dr. Riley earned her doctoral degree from Sam Houston State University in higher education leadership.

Her research interests include intercultural competence and communication. Dr. Riley's exhibition record includes more than 200 regional, national and international shows.

During her 20-year career at LSC-Kingwood, Dr. Riley has held numerous positions. Beginning as an adjunct instructor of art, she became professor of art and program coordinator, dean, interim vice president of student success and finally VPI.

She serves on the boards of the Community Chamber, Humble Area Assistance Ministries and Culture Shapers.
Ask the President
Have a question for the President? Leave it here for her to answer! Please include contact information if you would like a response.