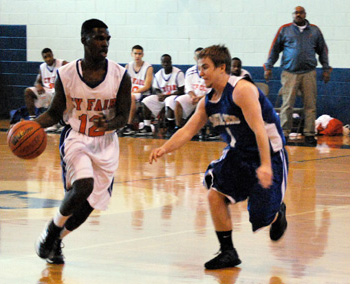 Dribbling a basketball, stopping, shooting and getting nothing but net is a great feeling, but so is graduating from Lone Star College-CyFair, receiving a scholarship and finding further success on and off the basketball court at a four-year university.
And two former LSC-CyFair Fighting Ducks, Triston Grounds and Jermery Victor, would give credit of such success to Coach Larry Norris, who cares for his players and puts his heart into his community college basketball program.
"What makes the LSC-CyFair basketball program so unique is the fact that Coach Norris is more concerned about us doing well in the classroom than on the court because at the end of the day that's what really matters," said Grounds, who played two years for Norris before transferring to the University of St. Thomas (UST) on an almost full scholarship. "Coach Norris has a great interest in getting us into other schools. He sends out game tapes, letters or whatever it takes, he's willing to do it."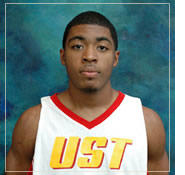 Grounds said he tried out for the Fighting Ducks in Fall 2007 because he felt as though he was looked over in high school. While earning an associate's degree, he hoped he would have the opportunity to play in front of more college recruiters while gaining better perspective and knowledge of how the game is played. By Spring 2009, he was prepared to transfer and join the inaugural basketball team at UST.
"I noticed from the very beginning that Triston was a very hard worker in the classroom as well as on the basketball court," said Norris. "He was a great scorer, he could shoot with great range and could score going to the basket. Triston was (one of) the most versatile players that I have had the pleasure to coach. His academics were strong and he could have went anywhere. He chose UST."
Victor, who played starting point guard for Norris from Fall 2008 to Spring 2010, transferred with academic scholarships and a partial scholarship to the University of the Ozarks.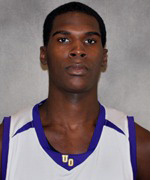 "Jermery was a very hard worker, who commuted to LSC-CyFair on Barker Cypress from Milby High School in the Pasadena area," said Norris. "He started two years for me and led the team both years in steals and 3-point shooting average (43%.) He was a deadly outside shooter and once made six 3-point shots in one game."
Victor said he felt LSC-CyFair would be good for his academic career and give him the best chance possible to excel. During his LSC-CyFair experience, he did excel, in class and on the court. In fact, he said he came off the bench, took hold of the team, did what needed to be done and was named LSC-CyFair's Newcomer of the Year.
"Practices were memorable - having the chance to scrimmage every day, becoming an up-tempo team, pushing each other in practice and then staying after practice working on new things to get better," said Victor. "The trips were great also, because we made a bond and going up against opponents would bring the team together to make that bond tight."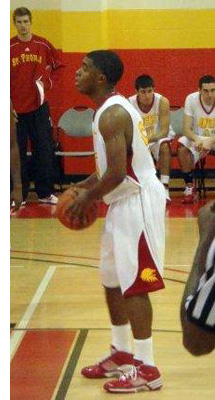 Both Grounds and Victor said they felt prepared for success when they graduated LSC-CyFair.
Grounds, who plays forward for the Celts, is pursuing a double major in business and biology with plans to graduate in Fall 2011.
"My St. Thomas basketball experience has been good. It has sharpened my fundamental knowledge and skill of the game. It's a higher competition level, but I find that to be the fun part," said Grounds. "Everything that I did at LSC-CyFair prepared me for UST. I'm happy with my decision of attending both schools and I know that I will continue to benefit in the future from my decisions."
Victor, who plays point guard for the Ozark Eagles, is pursuing a major in physical education and a minor in business with plans for a career in sports medicine or sports management.
"My experience at the University of the Ozarks, was a good learning experience … Going to different arenas was crazy because there were taunts by the opposing team and crowd, but I loved the chants every time I stepped into the opposing team's arena, so it was fun," said Victor. "The LSC-CyFair program built my character in both academics and basketball. It helped me mature and learn the ways of being a college student athlete."
To try out for the LSC-CyFair Fighting Ducks, students must take at least nine hours of class (at the Barker Cypress campus or at LSC-Fairbanks Center) and have a cumulative GPA of 2.0. All interested players must meet with Norris before fall tryouts.
Two information sessions are available Thursdays July 14 and Aug. 11 from 3 p.m. to 4 p.m. in the Health Science Center room 132.
For information, go to LoneStar.edu/sports-cyfair or contact Norris at 281.290.3926.