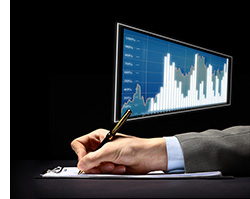 Lone Star College System's Small Business Development Center, the Lone Star College-CyFair Branch Library and the Cy-Fair Chamber of Houston Commerce will co-host a don't-miss information-packed seminar series this spring designed to help business owners and their employees build a successful business.
Invest one Wednesday a week Feb. 19 through March 26 and maximize the success of your business and attend the Business Success Seminars held from 8:00 am to 9:15 am in the library, room 131 (unless otherwise noted) at 9191 Barker Cypress. There is no fee to attend the seminars.
February 19 - Communicating in the Wired World
David Tobin, instructor Rice School of Business, formerly with Ogilvy and Mather
Online and mobile technologies have profoundly changed the way businesses communicate. Polish your business communication skills as you navigate the internet marketing and communication waters.
February 26 - SBA Financing
Bruce Hurta, Business Lending Manager, Members Choice Credit Union
Let Bruce Hurta lead you through the maze of lending for small to medium businesses.
March 5 - Corporate Culture
Abby Ludens, VP of Talent Management, Mattress Firm
If your employees love your company and products, your customers will love you even more. Abby Ludens describes how to keep your internal and external customers sublimely happy.
March 12 - Mid-Semester Break
No Session Held
March 19 - Google Tools for Business
Doug Mansfield, Mansfield Marketing
Learn about services from Google designed to help small- to medium-sized businesses. Discover tools to perform market research, create business listings, advertise locally, analyze website traffic, manage documents and more.
March 26 - Business Apps to Keep You Current
Dorrie Scott, Technical Librarian
Has the digital age left you behind? Bring your smart phone and tablet and try the hands-on approach to learning how business apps can save you money (and time).
More Information
Pre-registration is not required for this series. There will be coffee, pastries, an opportunity to share your business offering and door prizes.
In addition, attendees are welcome to join Business Success Seminars (BSS) Network to network with fellow seminar participants as well as subscribe to a weekly email reminder alert is available for the duration of this series.
For information, go to LoneStar.edu/library/business-seminars or call 832.482.1057 or 281.290.3214.