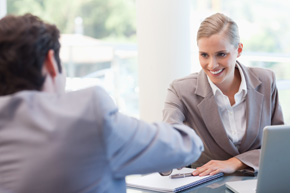 In response to a growing need for qualified part-time (adjunct) instructors in several disciplines, Lone Star College-CyFair will hold an Adjunct Faculty Hiring Fair this fall.
The Nov. 8 event focuses on various academic and workforce disciplines in areas as diverse as the physical and social sciences, the humanities and business.
Representatives will be on hand to review applicant materials for day, evening and weekend class part-time positions available this spring at all locations: LSC-CyFair on Barker Cypress, LSC-Cypress Center on Clay Road and LSC-Fairbanks Center on U.S. Highway 290. Human Resources staff will also be in attendance to assist with the online application process.
Hiring fair attendees are encouraged to search for positions and to apply online at jobs.LoneStar.edu in advance of the event. Attendees are asked to bring several printed copies of their résumé and transcripts as well as in electronic format, such as on a flash drive.
Adjunct faculty hiring is based on student demand. The minimum qualifications to teach in most areas are a masterís degree in the teaching field or a masterís degree with 18 graduate hours in the respective teaching field. A criminal background check is also required of all applicants. LSC-CyFair is part of the Lone Star College System and is an Affirmative Action / Equal Employment Opportunity institution.
This hiring fair will be held from 9 a.m. to 1 p.m. on the instructional (classroom) side of the Center for Academic and Student Affairs (CASA) building at 9191 Barker Cypress Road. Take campus entrance 3 off West Road to park in the south parking lot next to the CASA building.
For information prior to the fair, call 281.290.3911.For a link to a complete listing of adjunct positions as well as the educational and submission requirements for teaching positions featured at this event, visit LoneStar.edu/adjunctcentral.