Don't miss the seldom-seen musical "A Man of No Importance" on stage April 17-26 at Lone Star College-CyFair.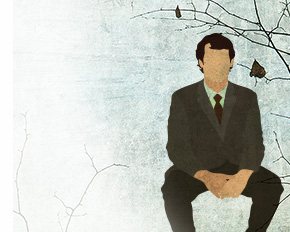 This rare gem of musical theatre from the Tony award-winning creators of "Ragtime" chronicles the life of Alfie Byrne, a bus conductor in 1964 Dublin, and his friends (passengers on the bus) making their ordinary lives extraordinary through literature and performing amateur theatre at a local church.
Guest Artist John Dunn plays Alfie, who is hiding a secret from himself and all those around him. Only when his secret becomes known can he find out if his friends and sister can accept him as he is or if he'll lose everything.
Joining Dunn in the cast are student actors Ian Everett (Mr. Carney/Oscar Wilde), Emma Hayden (Adele), Patti Lozano (Lily) and Taylor Siebeneicher (Robbie), along with a cast of more than a dozen other student actors.
"In the last few years, we've produced some of the best known musicals of the Broadway stage – Phantom of the Opera, Les Misérables, and Evita," said director Dr. Aaron Alon. "We wanted to do something a little different this year and give audiences the opportunity to see a true masterpiece of the musical theatre canon that's seldom performed. This is an exquisite piece: one they likely won't know and one they likely won't forget."
Helping Alon produce an unforgettable show are musical director Stephen Jones, who recently returned from conducting the international tour of West Side Story; celebrated actress Carolyn Johnson of AccentHelp, who is providing Dublin dialect coaching; Assistant Professor of Transitional English at LSC-Fairbanks Center Heather Brown, who is assistant directing; and an all-student stage crew: Candice Hart as stage manager and assistant stage managers Colby McCord and Dylan DeBiase. 
Set and prop design are by Benjamin Mason; costumes, makeup, and wigs are by Deborah Anderson (assisted backstage by Sheryl D. SoRelle); light design is by Scottie Krakow; and sound design is by Lorenzo Stoneham.
Performances are set at 7:30 p.m. Fridays and Saturdays April 17-18 and April 24-25 and at 3 p.m. Sundays April 19 (a special talk back event will follow) and April 26.
All performances, which contain mature language and content, will be in the Main Stage Theatre in the Center for the Arts building at 9191 Barker Cypress. For tickets, visit LoneStar.edu/boxoffice.