Whether it's to catch up or to get ahead, Lone Star College-CyFair offers convenient, affordable and flexible options with winter mini-mester and spring classes.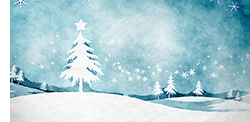 Registration begins Nov. 11 for winter mini-mester classes, which begin Dec. 14. Both three-week and four-week mini-mester classes are available such as accounting, art appreciation, design, English, fire arson investigation, fitness, government, history, macro-economics, marketing, math, nutrition, philosophy and more.
Registration also begins Nov. 11 for spring semester classes, which begin Jan. 19.
Visit with an advisor today at one of three LSC-CyFair locations, the Center for Academic and Student Affairs building at 9191 Barker Cypress, LSC-Fairbanks Center at 14955 Northwest Freeway or LSC-Cypress Center at 19710 Clay Road.
For information on courses go to LoneStar.edu/cf-mini-mester or to register online, visit LoneStar.edu/registration.