Make plans this fall to enjoy a variety of performing arts events at Lone Star College-CyFair.
The season kicks off with "Almost, Maine" Oct. 22-29 in the Main Stage Theatre. This John Cariani play takes the audience on "a delightful journey through quirks of relationships experienced in the freezing cold under the splendor of northern lights."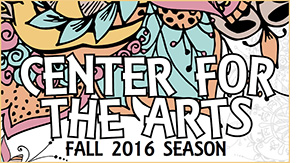 For those interested in instrumental performances, save the dates Nov. 10 for an afternoon Chamber Ensemble and Faculty Recital and Dec. 2 for an evening of with LSC-CyFair's Symphonic Band, Jazz Ensemble, String Ensemble and Clarinet Choir in "Fire 'em Up."
Students from the Dance Performance class and the Diverse Dance Club return to the stage for a dance performance Nov. 18. 
The season ends with vocal talents showcased with the LSC-CyFair Concert Choir performing "The Messiah and Other Holiday Favorites" Dec. 10.
In addition to "The Messiah" - George Frederic Handel's "most loved of all classical works" - and a few excerpts familiar to everybody, such as "Comfort ye my people", "Come unto Him" and "Halleluiah," this event includes two favorite African-American Spirituals "Steal Away" and "My Soul's Been Anchored in The Lord."
All production dates and show times are subject to change, but for a complete up-to-date schedule and ticket information, go to LoneStar.edu/boxoffice or call 281.290.5201.